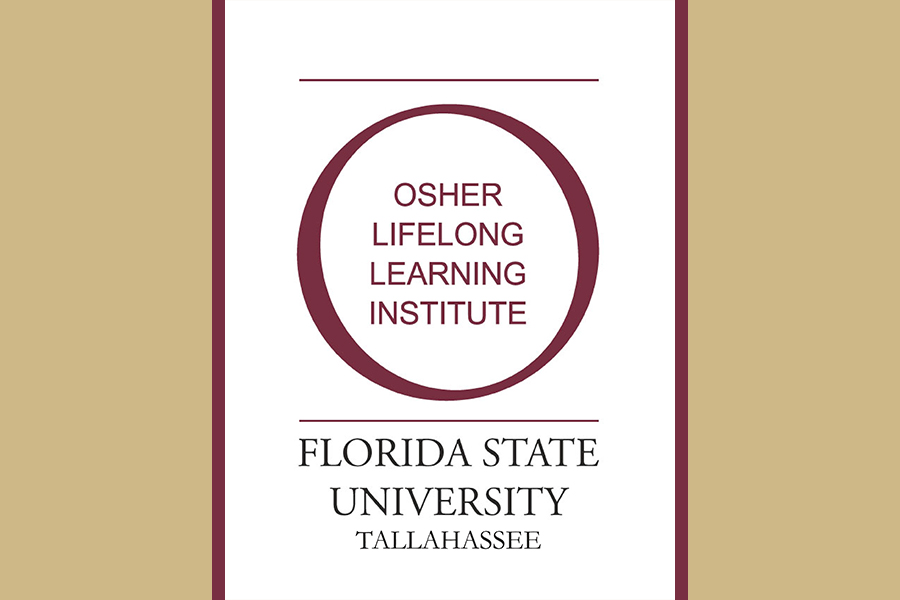 The Osher Lifelong Learning Institute at Florida State University is back for its fall semester and offering an extensive curriculum of courses and activities designed for people over 50 who love to learn.    
After several semesters of meeting mostly online due to the COVID-19 pandemic, OLLI offers both in-person and Zoom classes for the fall semester. Classes will take place on the FSU campus and at locations across Tallahassee.  
"All of the folks I have talked to are excited that the fall term will be offering in-person classes at familiar venues and via Zoom," said OLLI President Jack Mapstone. "It is hoped that in-person classes will help boost membership numbers to pre-pandemic levels." 
Students can study manatees, learn about great comedy teams, practice French and Spanish, get insights into the rise and fall of the Berlin Wall and delve into the life of Eleanor Roosevelt. And that's just the Monday line-up.  
OLLI's in-person Showcase of Classes and Activities will be at the Turnbull Center on the FSU campus at 2 p.m. Wednesday, Sept. 14. The public is welcome, and parking is provided. All in-person instructors will give brief previews of their classes, and representatives of OLLI clubs and activities will provide information about their offerings.  
Registration for classes and activities begins Friday, Sept. 16. Classes will begin in early October and run for three or six weeks. See olli.fsu.edu for the full catalog of courses and activities, as well as information on how to enroll and register for classes.
Membership in OLLI at FSU is open to all adults 50 and older who love to learn in a stress-free environment where there are no tests, homework or required reading. There are no education prerequisites. Instructors typically come from the faculty of local institutions of higher education, along with local experts. Zoom has extended the range of instructors and students who can join OLLI's classes and activities, regardless of location. Instructors come from all over the country and world. 
For more information about OLLI at FSU and how to become a member, see olli.fsu.edu. Need help? Contact Deb Herman at dherman@fsu.edu or Terry Aaronson at taaronson@fsu.edu.