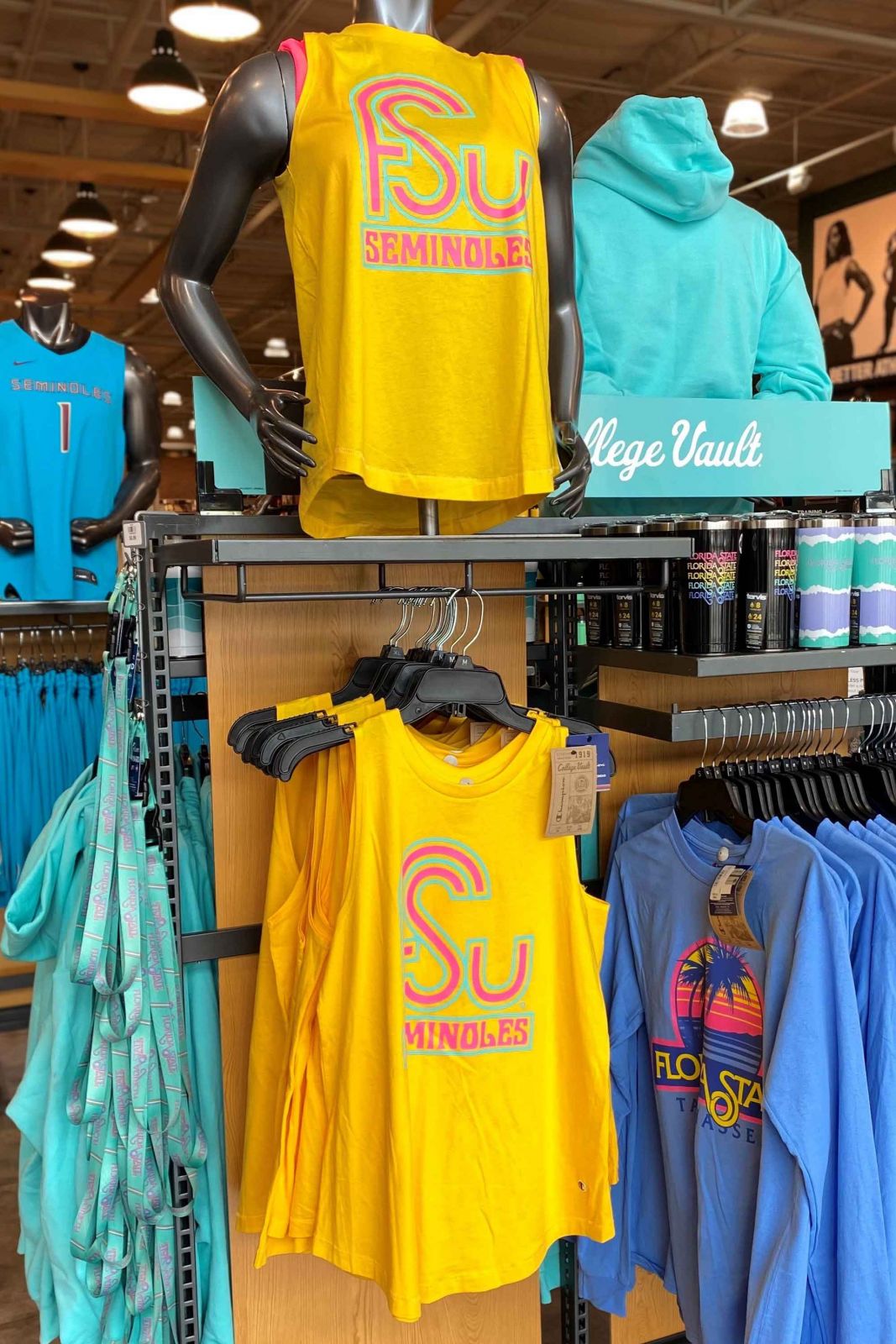 Florida State University's trademark and licensing team is being recognized as an innovative industry leader by the International Collegiate Licensing Association (ICLA).
The licensing and trademark office oversees FSU's trademarks, symbols, imagery and associated insignias. It's a two-person team comprised of Katie Pugh, director of trademark licensing, and Garrett O'Connor, assistant director.  
The ICLA announced this week that FSU won the group's 2022 Synergy Award, bestowed for innovative excellence and contributions to the licensing industry. The organization also made note of the team's efforts during the pandemic.
"Congratulations to Florida State for being named ICLA's 2022 Synergy Award winner," said ICLA President Karen Dertinger, director of trademark licensing at The Ohio State University. "A prime example of innovative excellence, FSU's licensing office launched several new programs during the continued difficult economic landscape, boosting engagement across all segments of their university and community fan base."
Revenue generation, brand protection, campus collaborations and innovations are among the criteria evaluated for the award.
Pugh expressed gratitude that the licensing team at Auburn University nominated FSU for the award. 
"Licensing directors are the ones that reviewed the submissions and judged who wins the award," she said. "Anytime your peers are noticing what you are doing, it's really an honor."
Pugh said many people think of her office as the "logo police" but much more goes into managing FSU's trademarks and licensing. 
"I tell people all the time that licensed products are one of the biggest touchpoints the university has with students, fans and alumni," she said. "We are able to create those feelings and connections that you get when you come across a fellow Seminole sporting Florida State gear.  That's what I love about this job, connecting our fans, alumni and students to the university."