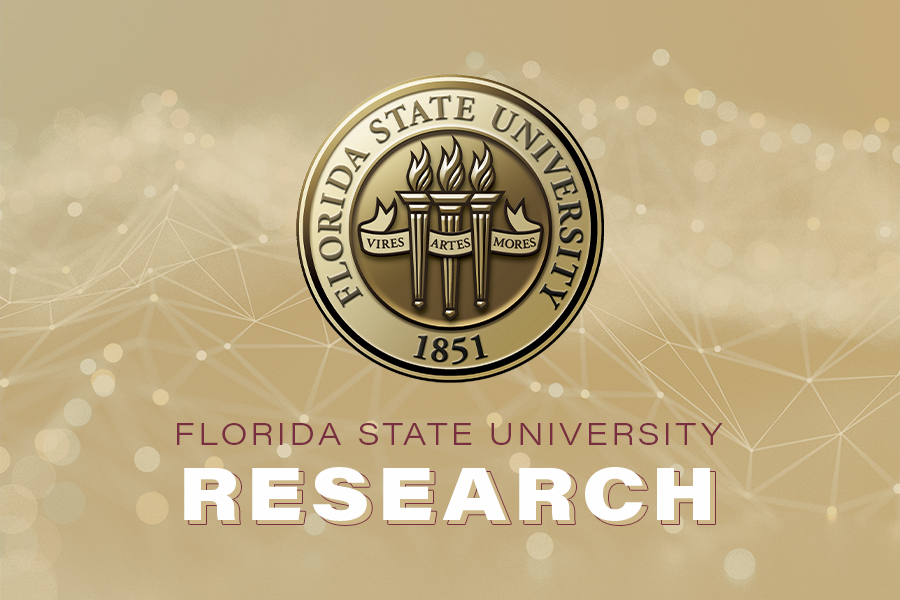 A well-managed prescribed fire is medicine for a forest.
Too much medicine can be deadly. The right dosage is crucial for health.
Finding the optimal properties for controlled burns in the longleaf pine forests found in Florida and elsewhere in the Southeastern United States is the goal of a newly formed interdisciplinary team of Florida State University researchers. The group is the first to receive funding under an expanded Collaborative Collision program, an initiative from the FSU Office of Research Development to build and support multidisciplinary research teams.
Well-managed controlled burns benefit the health of forest ecosystems, but they also have potentially damaging impacts.
"We know there is some optimal level, but exactly what that is remains an unknown," said Amy McKenna, a researcher at the FSU-headquartered National High Magnetic Field Laboratory. "What's the sweet spot? Where is it that we have just enough fire to get the benefits of soil replenishment and to mitigate the impact of wildfires but where we don't have impacts on groundwater, emissions issues and effects on human health and the economy?"
McKenna's team includes researchers from the FAMU-FSU College of Engineering and the College of Arts & Sciences who met and conceived of their research through a Collaborative Collision program focused on resilience.
Collaborative Collision started as a networking event in 2016. The FSU Office of Research Development (ORD) expanded the initiative this year to offer more support to teams that form through the program.
The expanded program features three stages: Collaborative Connector brings potential collaborators together. Collaborative Incubator guides newly formed teams through the process of developing an interdisciplinary research project. The program culminates with Collaborative Accelerator, a pitch competition where each team makes the case for research funding. McKenna's team earned $50,000 funding from the event.
The FSU Council on Research and Creativity, as part of its ongoing effort to invest in the future of research and creative activities on campus, also awarded $25,000 to a team investigating how to integrate net-zero greenhouse gas emission targets into infrastructure rebuilding after natural disasters, specifically in Florida's Panhandle region, which was hit by Hurricane Michael in 2018. The project brings together a team of researchers from the Jim Moran College of Entrepreneurship, the Resilient Infrastructure and Disaster Response Center at the FAMU-FSU College of Engineering and elsewhere to tackle an interdisciplinary problem.
"We're trying to bring this new idea to look into the future, not only thinking about how we rebuild our buildings and infrastructure to withstand stronger hurricanes and other disasters, but also thinking about how we can reduce climate change impacts," said Tian Tang, an assistant professor in the Askew School of Public Administration and Policy.
Other teams pitched projects focused on community resilience after natural disasters in the Caribbean, how individuals can move from languishing to flourishing, and natural solutions to sea-level rise in Miami-Dade County.
Even if a team doesn't receive internal funding, group members leave with a high-quality proposal and a refined message for explaining their work to the public.
"When we started this process, these teams did not know each other," said Mike Mitchell, ORD strategic initiatives manager. "They leave much better prepared, with projects that span academic disciplines and with a foundation for future collaboration that will help them compete for external funding."
ORD staff plan to work with all the Collaborative Accelerator teams to apply for outside funding to continue their work.
"The expanded Collaborative Collision program produced projects that are examples of the sort of interdisciplinary work that is needed to tackle our most vexing problems across society," said interim Vice President for Research Laurel Fulkerson. "All of these projects represent great opportunities to make a difference in complex issues through research."
To learn more about the Collaborative Collision program and the internal funding programs available through the Council on Research and Creativity, visit the ORD website and internalfunding.research.fsu.edu.