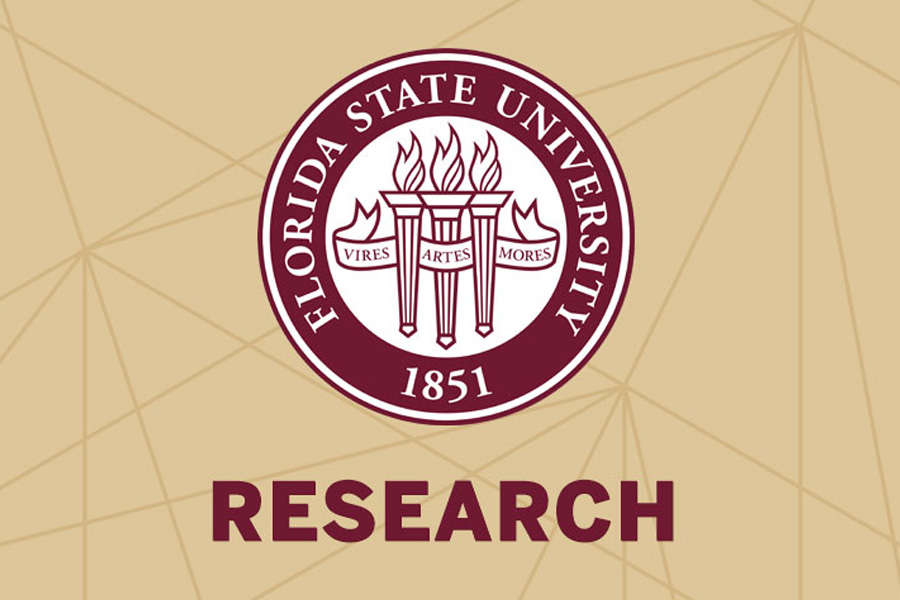 A Florida State University program to support interdisciplinary research teams is getting an upgrade.
The FSU Office of Research Development's Collaborative Collision program started in 2016 to offer faculty a way to meet others at FSU who might share their research interests. Now, it's expanding to become "Collaborative Collision 2.0" and offer more support to faculty developing interdisciplinary teams. The program, which addresses a different societal problem in each event, will take place over three stages: Connector, Incubator, and Accelerator.
ORD recently launched "Collaborative Collision: Resilience" as the first topic in the enhanced program. Collaborative Connector, the first stage, was held online Sept. 7 and featured opening remarks by FSU President Richard McCullough, a chemist and materials scientist who holds multiple patents and is the founder of two companies.
"Most of the best and most interesting collaborations occur through people bumping into each other in the hall or meeting each other at various events," McCullough said. "Those encounters create all kinds of new interdisciplinary research projects that drive making discoveries, embarking on new creative endeavors and advancing creativity and innovation."
Researchers from the College of Social Work, College of Education, College of Medicine, the FAMU-FSU College of Engineering and other academic units gathered online for Collaborative Connector. The event was a showcase of researchers' scholarship and an opportunity to learn about how they could work with fellow faculty on future projects.
The Collaborative Collision program continues with the Collaborative Incubator stage. In this stage, new teams are guided through the process of developing a project, designing a collaboration plan that governs how to work together, discovering the team's competitive advantage and determining how to communicate their project to the right people. Registration for that event, which includes four sessions and starts on Sept. 23, is available on this website.
Resilience was a natural topic for the first event under the expanded program because of the important role it plays in the culture of Florida State. The university is part of the Academic Resilience Consortium, an organization that promotes resilience in higher education and is currently chaired by Karen Oehme, a research associate in the FSU College of Social Work.
"This program is an opportunity for researchers from diverse disciplines across our campuses to come together to solve the difficult problems facing our world, in the belief that interdisciplinary approaches are the single most promising way to move ahead," said Interim Vice President for Research Laurel Fulkerson. "Resilience — the ability to bounce back and to handle the challenges life deals us — is an urgent and complex issue in society today. Our topic is exceptionally timely given the continuing pandemic and all it has brought us."
Other resilience-focused programs include a professional certification created by the College of Social Work's Institute for Family Violence Studies and the university's Center for Academic and Professional Development as well as the Student Resilience Project, a virtual toolkit to help students learn how to manage stress in healthy ways.
"Universities have a major role to play in building more resilient societies," said ORD director Beth Hodges. "Teams that can bring new perspectives to issues around resilience will be helpful in developing the questions and looking for the answers that will shape the future of research into this topic."
The Collaborative Collision program culminates with a competition event in which research teams pitch their projects to the vice president for research, two senior members of FSU's faculty and a special guest representing a community or industry impacted by the work. One team will receive up to $50,000 to conduct a pilot project developed during the program.
Visit the ORD Collaborative Collision website to view a recording of the virtual Collaborative Connector event and to learn more about the enhanced program.