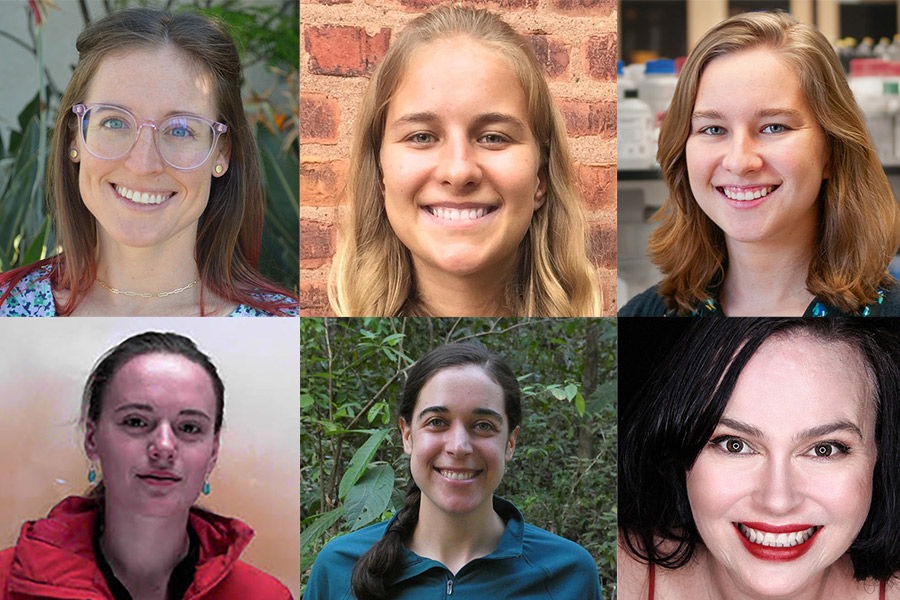 Six graduate students from Florida State University are among seven students in the state of Florida to earn prestigious Scholar Awards from the Philanthropic Educational Organization (P.E.O.).
The P.E.O. Scholar Awards are one-time, competitive, merit-based awards intended to recognize and encourage academic excellence and achievement by women in doctoral-level programs. The awards include up to $20,000 to support study and research.
This year's cohort, the largest in the university's history, includes FSU students Megan Behnke, Ashley Edwards, Caitlyn Edwards, Pearl Rivers, Elizabeth Ruff and Teresa Simone.
"The high number of FSU recipients this year speaks to the dedication and commitment of P.E.O. International, the women in the local Tallahassee P.E.O. chapters, the faculty at FSU, and the Office of Graduate Fellowships and Awards in supporting women advancing in education and changing the world," said Adrienne Stephenson, director of FSU's Office of Graduate Fellowship and Awards.
P.E.O. selects scholars who have demonstrated their ability to make significant contributions in their chosen field of study through leadership roles in university academics, scientific research, medicine, law, performing arts, international economics, history, literature, government and other demanding fields.
"I am excited that women pursuing graduate study at FSU are being acknowledged for their academic and professional achievements and the impact of their research and work in the lives of girls and women in their local community and around the world," Stephenson said.
This year's P.E.O. Scholar Award recipients are:
Megan Behnke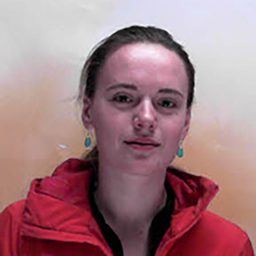 Alaska native Meghan Behnke is currently pursuing a Ph.D. in oceanography in the Department of Earth, Ocean and Atmospheric Science. Behnke's biogeochemistry research focuses on Northern ecosystems at the precipice of climate change.
"My goal is to understand what happens to organic carbon that was previously stabilized in the ecosystem when it wakes up," Behnke said. "I research the chemical mechanisms that act on organic matter once it reenters the active carbon cycle — particularly once it has dissolved in water — to better understand its eventual fate."
Behnke, who is also the recipient of a National Geographic Early Career Grant, said being selected for the P.E.O. Scholar Award will give her the flexibility to finish her dissertation while writing and co-authoring several research papers, all helping her toward her goal of becoming a research professor.
"Having the support of the group of intelligent, engaged and generous women that make up P.E.O. is an honor and is also deeply encouraging — it makes me feel as though I am on the right track, engaged in research that others value, and that I am a part of a broad community of thoughtful people who want to understand and improve our world," Behnke said.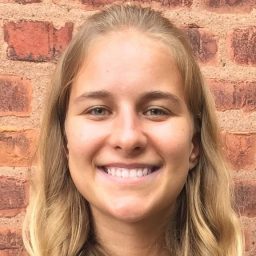 Ashley Edwards
Ashley Edwards is pursuing her Ph.D. in the Department of Psychology. Edwards' research focuses on dyslexia and reading development with specific emphasis on reading fluency. Her personal experience struggling with reading from an early age and later being diagnosed with dyslexia inspired her to pursue research on the topic through the lens of developmental psychology.
"I was not officially diagnosed with dyslexia until the summer before my junior year of college when I sought out testing after learning about dyslexia in an undergraduate cognitive psychology course," Edwards said. "Since that moment, I have been driven to learn more about it and to help others with dyslexia as well."
Edwards' sister, Caitlyn, was also selected to receive a P.E.O. Scholar Award.
"It is great to be recognized as one of the top scholars who applied for this award and it feels even better that my sister was also recognized," she said.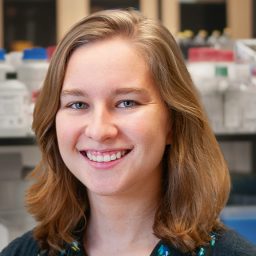 Caitlyn Edwards
Caitlyn Edwards is a doctoral candidate in the interdisciplinary Program in Neuroscience who discovered her passion for neuroscience after taking undergraduate courses on the topic and diving into books by neurologist Oliver Sacks. She plans to utilize her P.E.O. Scholar Award to further research exploring the brain circuitry underlying anxiety and avoidance.
"I feel so honored to have won this award," Edwards said. "I have met some really amazing women from P.E.O. and hope to pay it forward in the future and continue their mission of helping women achieve their dreams."
Edwards said that she was not surprised to learn that her sister Ashley was also selected for the honor.
"Ashley is one of the smartest, most talented researchers I know," she said. "She's one of my closest friends, so getting to celebrate our successes together is really special."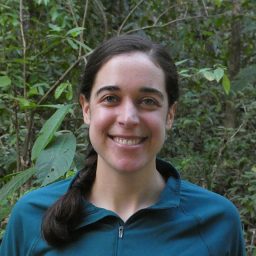 Pearl Rivers
Pearl Rivers is pursuing her Ph.D. in the Department of Biological Science. Rivers' research centers on behavioral ecology, which is how organisms interact with their environments and how variation in environmental factors, such as parasites and disease, influence variation in behavior.
Prior to graduate school, Rivers traveled the world for three years to gain experience in field research. She has studied dancing birds in Panama, invasive plants and birds in Hawaii, endangered loggerhead shrikes in California, and meerkats in South Africa.
"I chose to pursue my Ph.D. at Florida State University to work with an adviser who I knew would support my research, career and life goals, Rivers said. "At FSU, I have benefited immensely from a collaborative department that has prepared me for the rest of my career in academia."
The P.E.O. Scholar Award will allow Rivers to focus on completing and publishing her dissertation research while working with FSU's Undergraduate Research Opportunity Program to create research opportunities for undergraduates studying behavioral ecology.
"It means a lot to have my work recognized by P.E.O. International, and I am incredibly grateful for the recognition and support," Rivers said.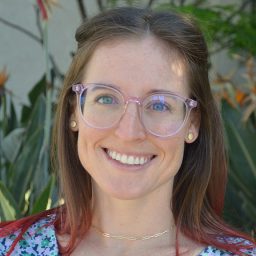 Elizabeth Ruff
Elizabeth Ruff specializes in marine food systems and sustainability within the Department of Geography at FSU. Her research explores what factors influence where marine aquaculture (the farming of seafood in ocean environments) develops and how policies and management impact industry sustainability.
"Marine aquaculture has substantial potential to support global seafood demand, improve local food security and bring economic diversity to coastal communities, but sound management and strategic policy decisions are paramount to meeting coexisting objectives of healthy oceans, economic growth and social equity," Ruff said. "The findings of my research offer policymakers, industry managers and operators practical evidence that can inform the design of future policy interventions, industry regulations and economic incentives that will facilitate sustainable marine aquaculture development."
Now entering the fifth and final year of her doctoral program, Ruff said the P.E.O. Scholar Award will offer invaluable assistance as she wraps up her work on marine spatial planning.
"Geography has a strong tradition of evaluating human-environment relations across space, and the department at FSU offers the distinct opportunity to collaborate across geographic subdisciplines with a faculty of both physical and human geographers," Ruff said.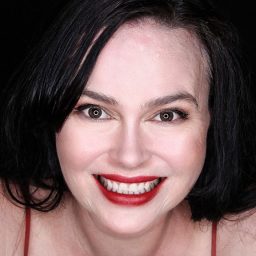 Teresa Simone
Teresa Simone is a fourth-year doctoral student in FSU's School of Theatre, part of the College of Fine Arts. Simone's research focuses on nationalist pageantry; specifically, how women and children create ideals of the nation via pageantry and how movement, affect and sensory experiences are used to craft these ideals. Her dissertation analyzes a confederate pageant that has taken place in Mississippi since 1932.
Before coming to FSU, Simone worked for 10 years with an educational children's theatre company in Arizona that used theatre to build literacy skills.
"I came to FSU because the theatre department consistently ranks among the highest in the country," Simone said. "The faculty and staff are outstanding, but also kind, and have been extremely supportive of me."
Simone plans to use her P.E.O. Scholar Award to further her studies and make an impact on society through art.
"I am humbled and honored to be selected among many deserving women, and I am proud to be able to represent the strength of FSU's School of Theatre," Simone said.
The P.E.O. Scholar Awards program was established in 1991 to provide substantial merit-based awards for women of the United States and Canada who are pursuing a doctoral level degree at an accredited college or university. Since the program's inception, 2,527 awards totaling $28.2 million have been granted to P.E.O. Scholars.
For more information about P.E.O., visit peointernational.org.
To learn more about the P.E.O. Scholar Award and other graduate fellowship and award opportunities, visit the Office of Graduate Fellowships and Awards at ogfa.fsu.edu.