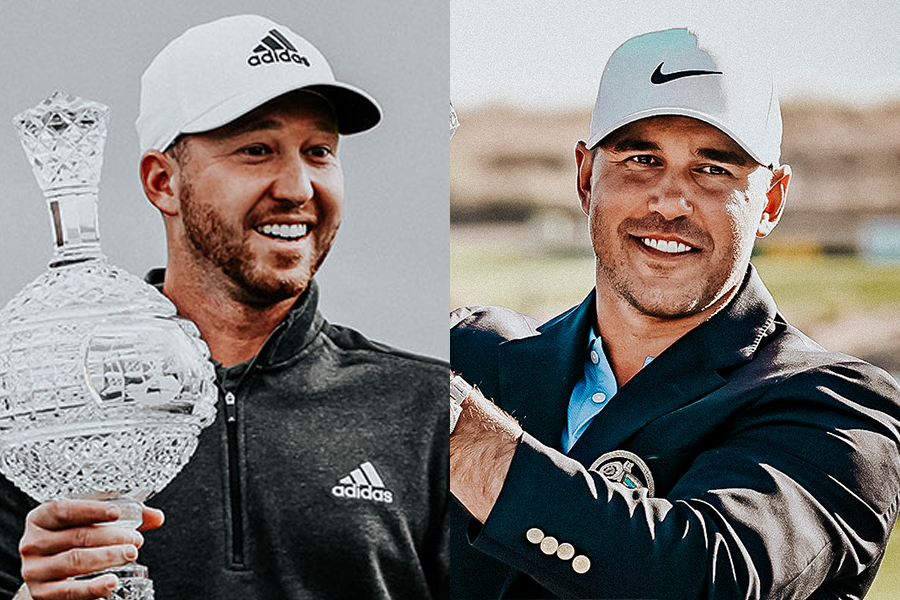 The only thing missing from the trophy presentation to Daniel Berger at the AT&T Pebble Beach Pro-Am on Sunday was the FSU fight song.
Berger's remarkable eagle on the final hole gave him his fourth PGA Tour win and marked the second time FSU teammates Berger and Brooks Koepka have won consecutive tournaments on the Tour.
Berger stood on the tee of the famed 18th hole, knowing that he needed a birdie to win.  The Pacific Ocean breaks along the entire left side of the fairway and out-of-bounds markers on the right, which cost him two strokes the day before, further pinching the stingy landing area.
After his near-perfect tee shot split the fairway, Berger hit what he called "probably the best three wood and the best putt he has ever hit" for an eagle 3 and a finish of 18-under, two strokes ahead of the nearest competition.
Paired with Koepka's win the week before at the Waste Management Open in Scottsdale, Arizona, the PGA Tour was draped with garnet and gold for the last two weeks, just as it was in June of 2017.  Berger led the Seminole two-some that year with a win at the FedEx St. Jude Classic which Koepka followed with a win at the U.S. Open at Erin Hills in Wisconsin.
CBS' television crew was all over the rare occurrence with announcer Jim Nantz asking whether "there is something in the air with this Florida State golf team" with the back-to-back wins for a second time.  Nantz went on to discuss Seminole players' history at Pebble Beach, recognizing Hubert Green and Paul Azinger's successes.  The production crew even aired FSU's 2011-12 team photo that shows Berger and Koepka during the only season they played on the same team at FSU.
The win vaulted Berger, who was ranked 15th in the world, into 10th place in the FedEx Cup standings, and marked his second tour win since June.
The two will try to make it three wins in a row for the Seminoles this weekend at the Genesis Open in Los Angeles, Calif.