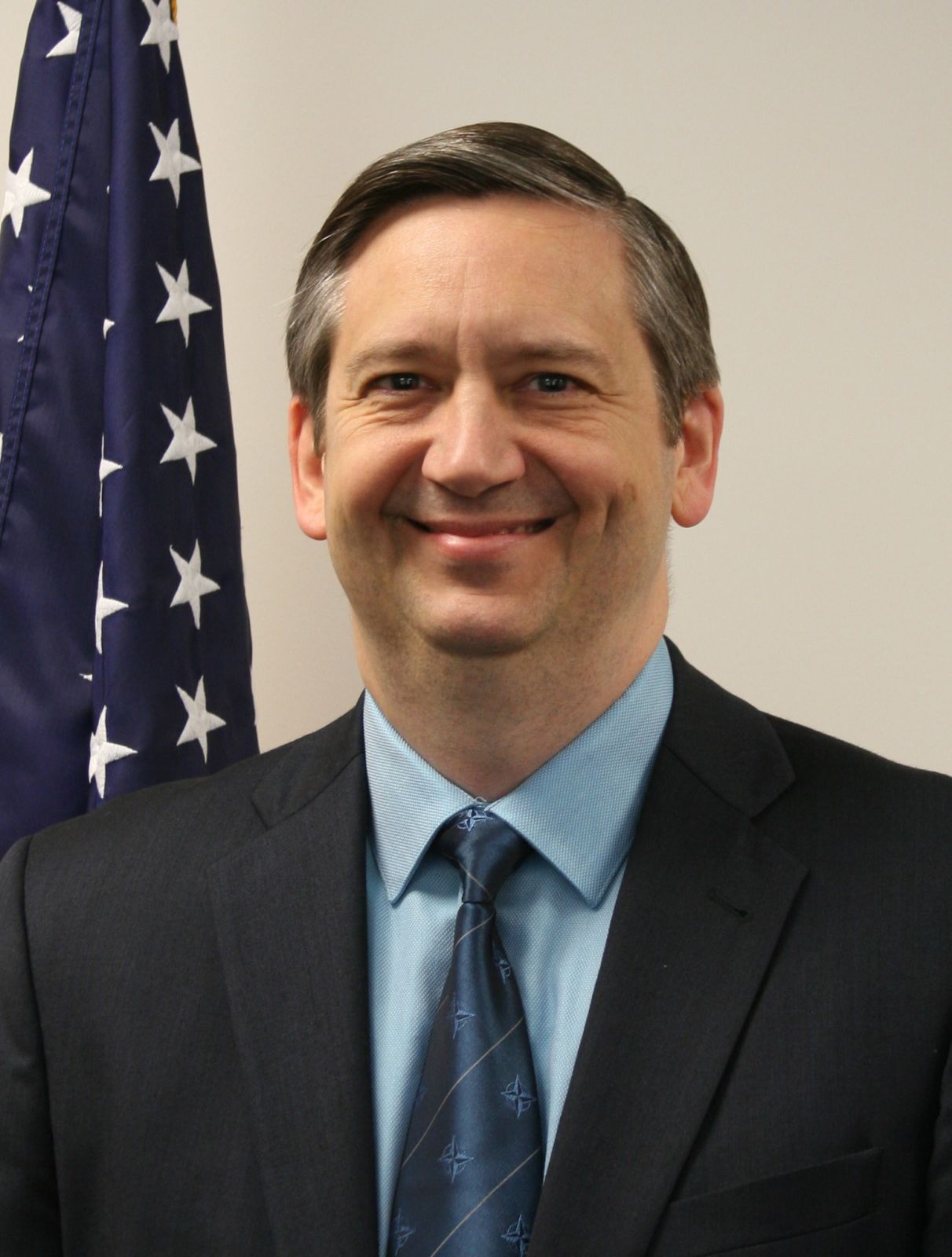 A self-described science geek who earned two meteorology degrees from Florida State University is now the president of the American Meteorological Society. 
Mike Farrar, who earned his master's degree in 1991 and his doctorate in 1997 from FSU, took over as chief of the AMS in January. He remains a proud Seminole.
"The meteorology program at FSU has such long history and has made such a lasting impact on our profession and I am so proud to be associated with it," he said. 
Farrar served nearly 25 years with the U.S. Air Force and through his career he's held a number of high-profile positions in meteorology, including almost three years working as the chief weather scientist for the USAF at the Pentagon. 
He is currently the director of the National Centers for Environmental Prediction at the National Oceanic and Atmospheric Administration and will serve a one-year term helming the AMS, the nation's premier association of atmospheric, hydrologic and oceanic scientists and experts.
"It's an honor," Farrar said of his new position, which comes on the heels of a year spent as the president-elect of the AMS. "There figures to be opportunities and challenges for us. We've seen a tendency in recent years to replace traditional expertise and science with information found on social media. So that's part of the challenge in this new world, especially for science."
Vincent Salters, chair of the department of Earth, Ocean and Atmospheric Science at FSU, said the AMS made a smart choice in Farrar. 
"He is regarded as a great student and he will represent FSU well," Salters said. "We are proud of his accomplishments."
Farrar said that science and data are at the core of AMS's mission and that while its membership includes about 12,000 members, the group does not lobby lawmakers and is focused on a science agenda rather than any specific political agenda. 
"We do not lobby the government and we do not go to advocate for specific laws; that's not the type of organization we are," he said. "Our membership includes some of the world's weather and climate experts, professors at major universities, industry leaders and forecasters in the public and private sectors who have banded together to communicate our science with the public."
That mission is years in the making, Farrar said. 
"The AMS has worked meticulously for decades, building a reputation for reliable science so that, when we put out a statement, it's something you can trust and not any other motivation," he said. 
As president of the AMS, Farrar said his primary responsibilities include presiding over the AMS council and helping to organize the group's next annual gathering in January 2022, this time in the midst of a pandemic. 
Enamored with and inspired by the moon landings, Farrar earned his undergraduate degrees from Purdue in physics and another in meteorology from Pennsylvania State University. During his time in Reserve Officer Training Corps,  the military steered him toward meteorology.
"The Air Force could tell me what to do for four years, so they assigned me to go to Penn State and do meteorology," he laughed.
Farrar now lives in Virginia and left Tallahassee in 1997. While he has moved several times since, his years spent at FSU and raising his family in Tallahassee have stayed with him, especially from a professional standpoint.
"So many FSU graduates are leaders in our field. Broadcast meteorologists, industry leaders, and experts at the National Weather Service, such as at the National Hurricane Center; you'll find FSU alumni at every level of our profession. There are only a handful of programs in the country that can say that."
He added: "FSU alumni are everywhere and it's great to be part of that."