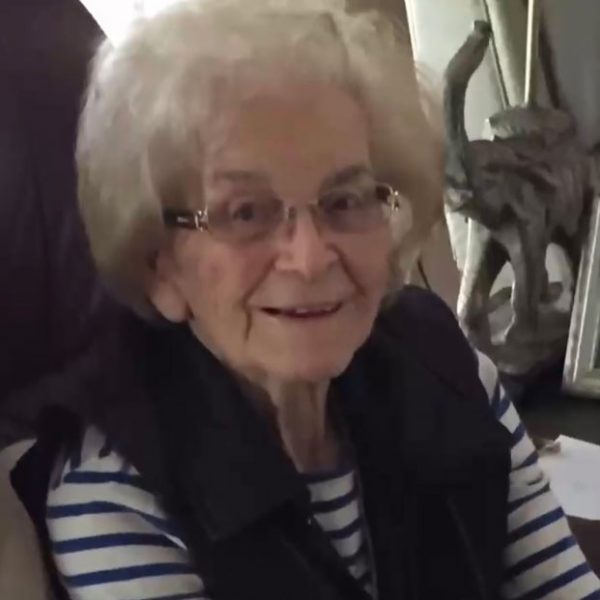 Greta Sliger, who represented Florida State University with grace and dignity as one of the university's longest serving first ladies, passed away Nov. 20.
Born April 5, 1924, Ruth Margareta "Greta" Taube was raised in Newberry, Michigan. She attended Cleary University and Eastern Michigan University and married Bernard F. Sliger in 1945.
Mrs. Sliger was first lady while her husband, best known simply as "Bernie," served as Florida State University's 10th president from 1977 to 1991. Bernie Sliger died in 2007.
The Sligers lived in the old President's House, now the Pearl Tyner Alumni Welcome Center, longer than any other first family. They were known for their warm and easy-going manner, and they frequently hosted students and faculty as well as famous alumni and other notable guests. In fact, they began the tradition of The President's Ice Cream Social as a way to spend time with students in an informal way.
"I know how much first ladies do to support the life of the university, and Greta truly enjoyed her role for more than 14 years," said President John Thrasher. "Her contributions to Florida State will long be remembered."
Mrs. Sliger was inducted into the FSU Alumni Association's Circle of Gold, along with six other first ladies, in 2017. The award recognizes alumni or friends of FSU who exemplify the Alumni Association's core values of tradition, leadership, family, spirit and greatness. In a video produced for the event, former Alumni Association President Jim Melton recalled the Sligers' close partnership.
"(Bernie) was a very outgoing president, but standing beside him all the time, keeping him grounded, was Greta Sliger," Melton said. "They were a couple always … Bernie would be off on one side talking to somebody; Greta was running the show."
The Sligers were honored for their loving and tireless support of the university in 2006 with a Torch Award representing "Mores," which honors respect for customs, character and tradition.
Survivors include Mrs. Sliger's four children.