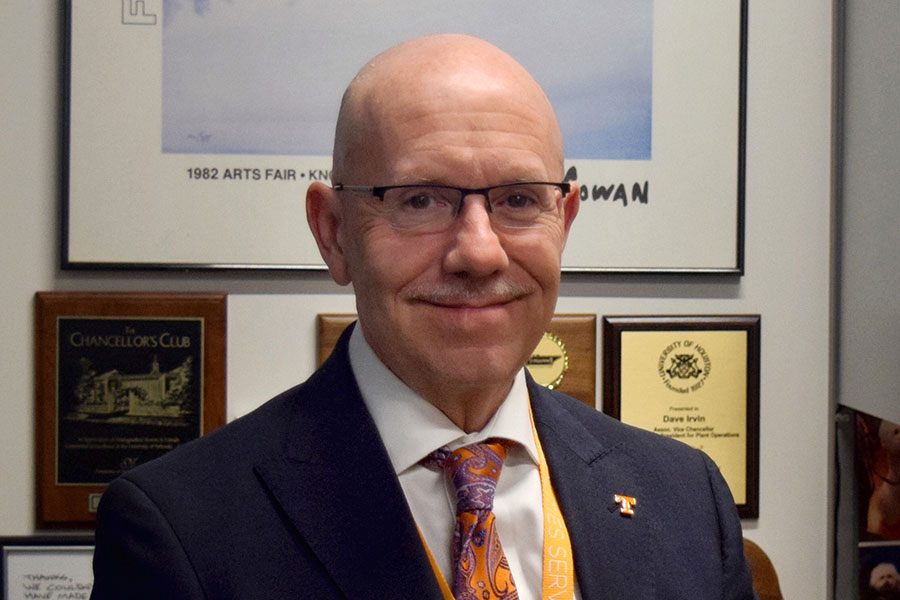 Florida State University announced Thursday the appointment of Dave Irvin as the university's associate vice president for Facilities. He will start Sept. 28.
Irvin succeeds Dennis Bailey, who is retiring after 18 years at Florida State. Previously, Irvin served as the associate vice chancellor for Facilities Services at the University of Tennessee Knoxville, a position he's held since 2011. 
Vice President for Finance and Administration Kyle Clark said he's excited about the addition of Irvin and that FSU will be the beneficiary of his decades of experience, which also include 10 years in facilities management at the University of Houston. 
"We are thrilled to have Dave and his family join us here at Florida State," Clark said. "Dave brings more than 40 years of exceptional experience with him. During that time, he's proven to be a superb manager with the vision and know–how to help FSU continue to build upon our growing reputation for excellence and innovation. I have no doubt that Dave will continue to build and enhance our academic, student, research and support facilities that are so critical as we continue our quest in national rankings, student success and our strategic plan."  
Irvin will be responsible for guiding FSU campus facilities, maintenance, utilities, grounds, building services, campus master planning and developing, construction, environmental health and safety, planning and managing the department's programs and policies and sustainability.  
FSU Facilities employs about 700 people who help manage more than 1,600 acres that include more than 400 buildings and 1.8 million square feet of education and university space.
Irvin said his hope is to help continue the positive momentum FSU current enjoys.
"The most important part of the facilities department's mission is how we serve our campus," he said. "I look forward to hearing from, and having discussions with, the university community about how we can best do that and continue to move FSU to the next level."
Irvin said he and his wife of 32 years, Terrie, are both thrilled about the move to Tallahassee.
"We are so excited," he said. "I never dreamed that I'd have the chance to become part of the Florida State team. You look at all they've accomplished and how they've moved up the academic rankings — it's very exciting."