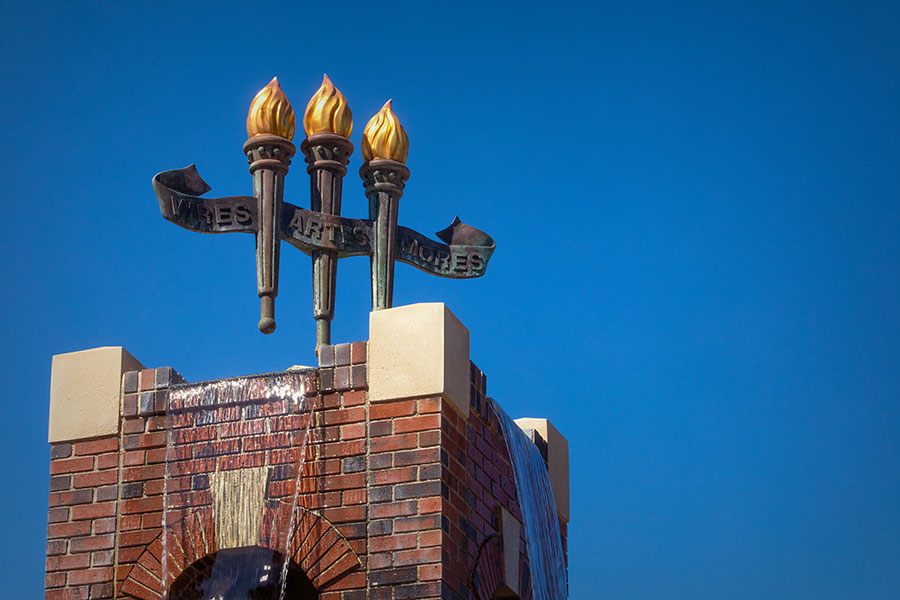 Florida State University Libraries, the Office of Faculty Development and Advancement, and the Office of the President honored newly tenured faculty through the Celebration of Newly Tenured Faculty and Showcase of the Library Endowment Book Collection.
Each of the 54 faculty members — the most awarded tenure during any academic year to date — picked a book or a selection of media to permanently display in one of FSU Libraries' collections in recognition of their achievements.
"These faculty have worked hard for their tenure, and they have developed an impressive record of teaching, service and research," said President John Thrasher. "The books they have selected serve as a lasting legacy to honor their achievements, while adding to our libraries' collections."
Established in 2011, the Celebration of Tenure Endowment ensures a lasting legacy for FSU's tenured faculty. Each book or media selection includes a bookplate inscribed with the faculty member's name, department and year of tenure. In addition, faculty members are invited to write a brief paragraph about why their chosen book or media collection is meaningful to them.
"I congratulate each newly tenured faculty member on this pivotal milestone of achievement," said Gale Etschmaier, dean of Florida State University Libraries. "It is so fitting to recognize the significance of the inspiration of past scholarship in their research and accomplishments."
To view the list of newly tenured faculty members and the books or materials they selected, visit lib.fsu.edu.