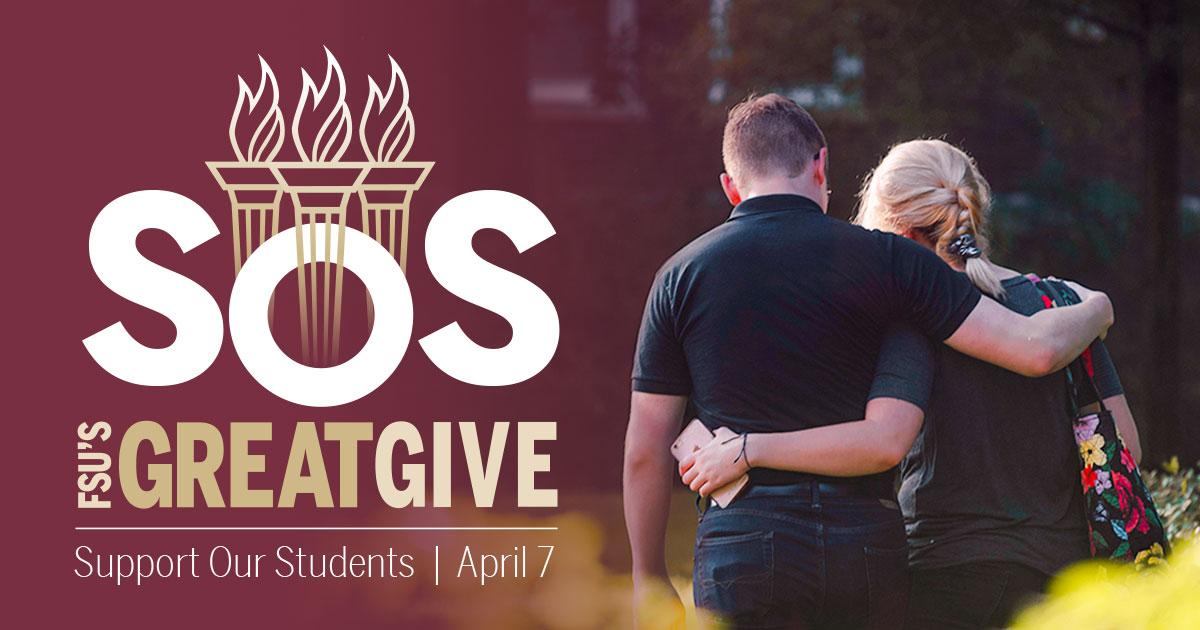 Florida State University donors, friends, alumni, faculty and staff across the country came together to support one goal during FSU's Great Give: Support Our Students. Now in its ninth year, the reimagined giving campaign raised $438,544.11 from more than 2,500 donors in support of student emergency funds for FSU's Tallahassee and Panama City campuses.
Originally scheduled for March 24-25, FSU's Great Give was postponed due to the COVID-19 pandemic. When concern for student well-being at Florida State arose shortly thereafter, those behind the event decided to shift the focus to help students most in need.
"We honestly didn't know how or when FSU's Great Give would change after it was postponed, but I like to say our donors did," said Sarishni Patel, director of Annual Giving at the FSU Foundation. "We heard an overwhelming response from our Florida State family asking how they could support our students, so that's exactly what we did. We gave them a way to show their support, and we couldn't be happier at the result."
Unlike previous years, FSU's Great Give: Support Our Students occurred over a 24-hour period, and all funds were directed to two student emergency funds.
The student emergency funds were created to quickly address a variety of students' needs — from food insecurity and medical bills to technology and housing assistance.
"Like a lot of funds, the more we raise, the more students we are able to help," Patel added. "That's what makes this year's FSU's Great Give so special. We're able to put these funds into use very quickly and help our students during a very chaotic time."
Donors may still support the student emergency funds by visiting foundation.fsu.edu/emergency or calling (850) 644-6000.