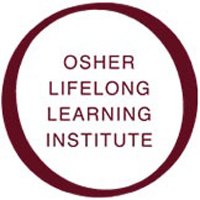 The Osher Lifelong Learning Institute (OLLI) at Florida State University kicks off its spring semester in February, offering more learning and social opportunities than ever. All Tallahassee-area learners over age 50 are welcome to join.
More than 50 classes are scheduled from Feb. 17 through April 13, that range in topics from climate change to health care and the 2020 elections and from intuitive eating to Hong Kong and Mainland China. Other classes addressing today's news include the annual Great Decisions class, which focuses on current foreign policy challenges.
Beyond current events, OLLI's spring offerings include Mardi Gras Mambo, Ichthyology 101: Diving into Fish and Sharks, and The Mad Hatter's Tea Party, a class dedicated to Lewis Carroll's "Alice's Adventures in Wonderland." The schedule also features courses in history, the arts, technology, science, health and much more. Visit olli.fsu.edu for the complete curriculum.
OLLI's Spring Showcase, which previews the term's classes and activities, will take place at 1 p.m. Friday, Jan. 24, at the Augustus B. Turnbull III Florida State Conference Center. Registration for classes and activities begins Monday, Jan. 27, at olli.fsu.edu.
OLLI is an exciting, challenging scholarly program for adults 50 and above who love to learn in a stress-free environment where there are no tests, no homework and no grades. Each year, OLLI provides hundreds of stimulating non-credit classes, interest groups, clubs, local and international travel and special events for its 1,200-plus members. OLLI faculty include current and retired instructors from FSU and other area institutions of higher education, FSU graduate students and area experts.
There are no educational prerequisites, and OLLI welcomes all interested lifelong learners to classes. This year, OLLI is reaching well beyond Tallahassee, with a learning site affiliated with Florida State's Panama City campus. Known as OLLI at FSU, PC30A, the new site will offer a range of classes and activities tailored for that area. Information about OLLI at FSU, PC30A, is available at olli.fsu.edu.
Before the term officially begins, OLLI members will enjoy a variety of events in early February, including a lecture by FSU Professor Emeritus Jim Jones on "Billy Yank: Voices of Union Privates During the Civil War;" a forum celebrating the 100th anniversary of women's suffrage; and a consideration of scams aimed at seniors. Pre-term activities also include concerts, art exhibits, a hike along the St. Marks Trail and an all-member welcome reception.
For more information, visit olli.fsu.edu or call (850) 644-7947.