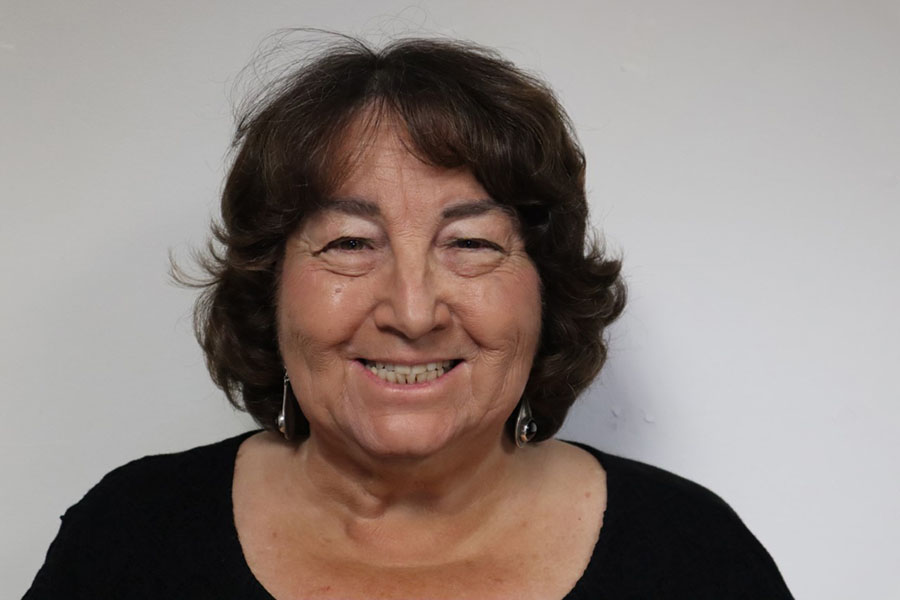 A meteorology professor in the Florida State University Department of Earth, Ocean and Atmospheric Science is being honored for her nearly four decades of research and teaching accomplishments.
Professor Sharon Nicholson has been selected by Germany's Alexander von Humboldt Foundation to receive the Humboldt Research Award, granted to researchers whose fundamental discoveries or insights have had a significant impact on their discipline and who are expected to continue producing cutting-edge achievements in the future. Academics from any discipline may be nominated for the award.
The Alexander von Humboldt Foundation, named for the 18th-century Prussian naturalist and explorer, specializes in cultivating scientific exploration and collaboration between German researchers and contemporaries around the world. The Humboldt Research Award consists of a $66,000 prize and an invitation to conduct research at a German institution for up to one year.
Nicholson recently returned to Tallahassee following a two-month research visit to Africa, where she studied rainfall and fog. During her tenure at FSU, the professor has also been awarded several grants from the National Science Foundation for her research in the Congo Basin.
"It is a great honor, and I am thrilled with the recognition," Nicholson said. "The Humboldt Research Award allows me to continue this work. This region experiences the world's most intense storms and the highest frequency of lightning, but it is not well-understood, meteorologically speaking. I hope my research will allow me to answer some very basic questions concerning the causes of rainfall, rainfall variability and intense storms in the region."
Nicholson first came to Florida State in 1985 as an associate professor and has served as a professor of meteorology since 1991.
Vincent Salters, chair of the Department of Earth, Ocean and Atmospheric Science, said Nicholson's scholarship has helped elevate FSU's research portfolio.
"Professor Nicholson is a renowned climatologist specializing in the area of climate over arid environments," Salters said. "Her innovative research has resulted in several paradigm shifts concerning African drought and has helped FSU become recognized as the leading academic institution in the U.S. for research on the climate of Africa."
Nicholson's research has had a major impact on areas beyond her field of meteorology, including hydrology, physical geography, remote sensing, arid land studies and paleoclimatology, said James Tull, who served as EOAS chair from 2013 through August 2019. She has also inspired interest in meteorological study in new generations of students who might not have previously chosen the discipline.
"When Professor Nicholson started at FSU, she was the only female faculty member in what was then known as the meteorology department and there were few female or minority students," Tull said. "One of [Sharon's] many contributions to the department has been her ability to promote diversity, something for which she was honored by the American Meteorological Society in 2009 with the Charles E. Anderson Award."
As Nicholson prepares to continue her research on rainfall in the Congo Basin, she said she is grateful for the teamwork opportunities the Humboldt Research Award helps foster among geographically distant colleagues.
"The Humboldt Foundation is very generous with researchers," Nicholson added. "It provides mechanisms for collaboration and interaction with a large group of scientists in many disciplines."
Nicholson has been invited to attend the Humboldt Foundation's 48th Symposium for Research Award Winners, taking place in Bamberg, Germany, in March, as well as the annual reception in Berlin in June, an exclusive event hosted by German President Frank-Walter Steinmeier.