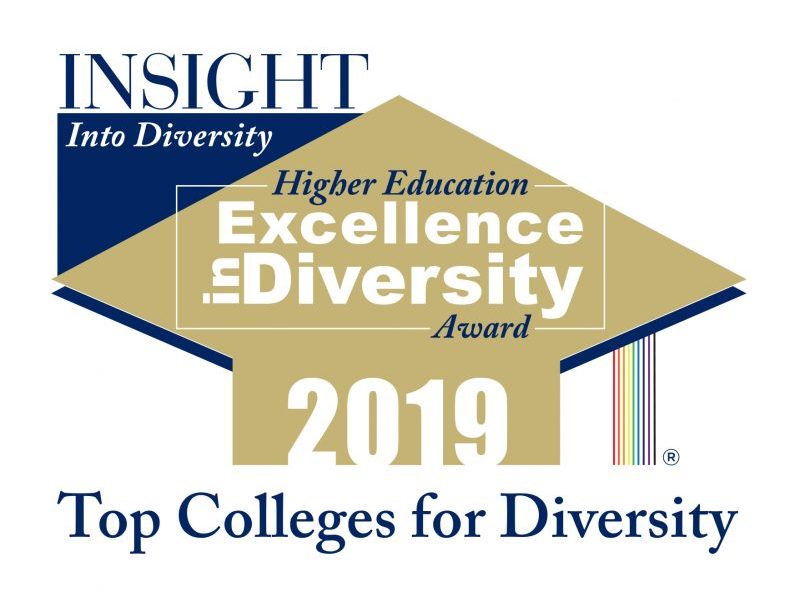 Florida State University has been recognized for the fourth consecutive year as a Diversity Champion by INSIGHT Into Diversity magazine, the oldest and largest diversity-focused publication in higher education.
Florida State is one of 14 colleges and universities nationwide to earn Diversity Champion status.
FSU also received its sixth straight Higher Education Excellence in Diversity (HEED)  Award — a national honor recognizing U.S. colleges and universities that demonstrate an outstanding commitment to diversity and inclusion. Florida State will be featured, along with 92 other recipients, in the November 2019 issue of INSIGHT Into Diversity magazine.
"We are honored to again be recognized as a Diversity Champion and HEED Award recipient," said Renisha Gibbs, associate vice president for Human Resources and chief diversity officer. "Each and every day we collectively work to ensure that everyone who comes on campus, from students and parents to faculty and visitors, feels welcomed and valued. With this award, we are again reminded of how much FSU benefits from diversity and inclusion. I look forward to continuing our work with campus partners to cultivate a cohesive community that values our differences, as well as our similarities."
More than a decade ago, Florida State crafted a comprehensive plan to unite efforts for diversity and inclusion across all areas of the campus. Through that effort, the President's Council on Diversity and Inclusion was formed, comprising a group of faculty, staff and students committed to championing diversity, inclusion and social justice. Members of the Council work on a number of initiatives, including efforts to recruit and retain a diverse faculty, staff and student body.
The university, with the help of the council and in support of the strategic plan, has implemented a number of initiatives to improve diversity and inclusion on campus. They include the Student Diversity and Inclusion Council, seven employee affinity groups, the President's Diversity and Inclusion Mini-Grant Program, the National Coalition Building Institute (NCBI), Seminole Allies and Safe Zone Training and the Diversity and Inclusion Certificate Series.
"The HEED Award process consists of a comprehensive and rigorous application that includes questions relating to the recruitment and retention of students and employees — and best practices for both — continued leadership support for diversity, and other aspects of campus diversity and inclusion," said Lenore Pearlstein, publisher of INSIGHT Into Diversity magazine. "We take a detailed approach to reviewing each application in deciding who will be named a HEED Award recipient. Our standards are high, and we look for institutions where diversity and inclusion are woven into the work being done every day across their campus."
For more information about the 2019 HEED Award, visit insightintodiversity.com.
For more information on diversity resources and programming, please visit the Office of Human Resources website.