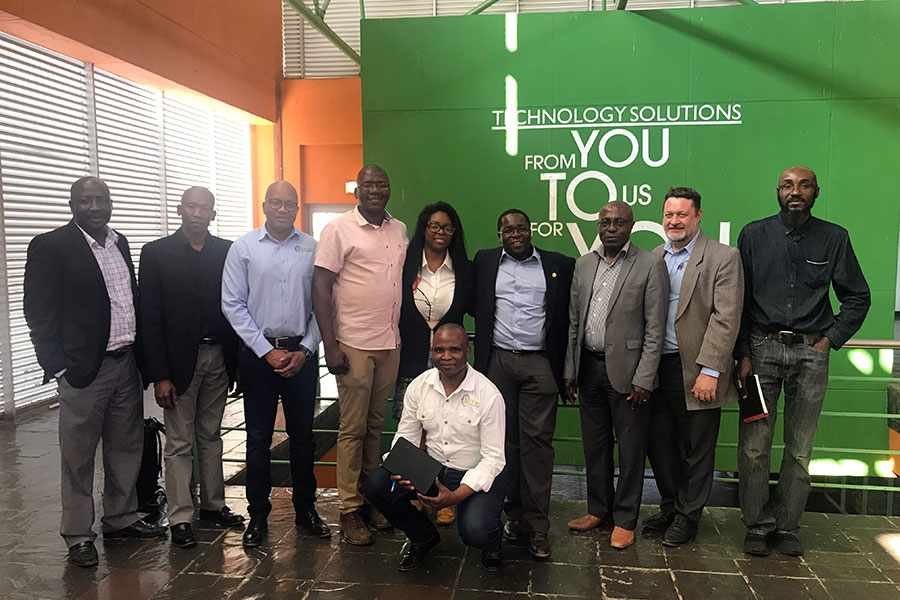 When Botswana President Mokgweetsi Masisi visited Florida State University last September, he expressed his hopes of reinvigorating relations between his alma mater and the African country.
This summer, two FSU professors got the ball rolling with visits to Botswana to explore potential collaboration with the University of Botswana, the nation's first institute of higher education, along with the Botswana International University of Science and Technology and the Botswana Institute of Technology Research Innovation.
"I'm glad these two professors took the initiative to follow up on President Masisi's visit to FSU," said Assistant Provost Stephen McDowell. "They have worked to build relationships in Botswana and explore our shared interests. We hope these visits will be the first of many in this burgeoning partnership."
Christopher Coutts, professor in the Department of Urban & Regional Planning, and Claudius Mundoma, director of the Physical Biochemistry Facility in the Institute of Molecular Biophysics, met with faculty and administrators at Botswana universities to talk about possible cooperation between the institutions.
"Botswana is a stable country of 2.5 million people so it's a perfect incubator for the mutually beneficial engagements we are looking for," Mundoma said. "It's also integrated with the whole southern Africa economy, so once we have proof of concept with Botswana, we'll also have access to South Africa, Malawi and other countries in the region."
Coutts made the journey to Botswana before finishing his six-month Fulbright in Malawi. During the two-day trip in May, he met with administrators, deans and faculty at the University of Botswana, including several FSU alumni.
One of those alums was Dawn Tladi, who earned a doctorate in exercise physiology from FSU in 2006. Tladi is serving as the University of Botswana's point person in its discussions with FSU.
"The two visits were greatly welcomed by the university at large, and the different departments visited were quite enthusiastic for the opportunity to collaborate with a university such as FSU," Tladi said. "We are hoping to sign a memorandum of agreement between the two universities that will pave the way for a fruitful, collaborative relationship."
Coutts said discussions included a number of ways to build and strengthen this relationship that could lead to a more encompassing memorandum of understanding and also involve students and faculty,
He said student exchanges, faculty exchanges, research collaborations and curriculum development were ideas for possible cooperation.
"There was a lot of excitement and interest in FSU's curriculum for urban planning, our graduate degree programs in particular, and in advising them in strengthening their existing graduate programs and creating new graduate programs," Coutts said.
Other potential areas of collaboration were in education, physical education, health and recreation, architecture and planning, social science and geography.
Mundoma traveled to Botswana in August on the heels of his Carnegie African Diaspora Fellowship in South Africa, where he worked on the development of a shared access research equipment platform with the University of KwaZulu-Natal and the University of Johannesburg.
He visited the University of Botswana, Botswana International University of Science and Technology and the Botswana Institute of Technology Research Innovation, where he met with university leaders, faculty, staff and students and was welcomed by several FSU alumni. Notably, he spoke with the vice chancellors at UB and BIUST, which underscores the importance and priority given to exploring FSU-Botswana partnerships.
Mundoma said the universities had considerable interest in his area of expertise — research infrastructure management.
"There is interest at the national level to create a platform where scientific resources can be searched and accessed," Mundoma said.
In his discussions at Botswana Institute of Technology Research Innovation, Mundoma also found possible avenues of collaboration with the FSU Jim Moran School of Entrepreneurship.
"BIUST's mandate is to produce entrepreneurial graduates who are ready to come up with solutions to problems and take advantage of opportunities to create breakthrough products and services," Mundoma said.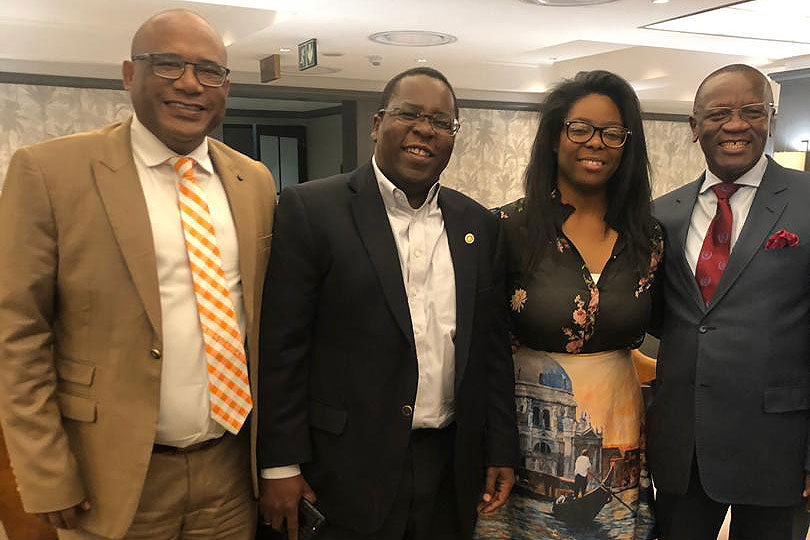 McDowell said he was encouraged by these initial visits.
"I think for this to be successful in the long-term we need to identify partnerships and research projects where the two universities can apply for funding and work together," McDowell said. "I think that's the highest priority and will allow us to engage students."
FSU and Botswana have a relationship dating back to the 1980s, when the African nation was developing its education system. Now-President Masisi served as a curriculum development officer for the FSU-led Junior Secondary Education Improvement Project (JSEIP), a project aimed at increasing student access to basic education in Botswana.
Later, Masisi enrolled at Florida State, where he earned his master's degree in social science education, allowing him to hone his skills and continue to improve the educational system in Botswana. Masisi eventually served as his country's Minister of Education before being appointed as Botswana's president.
"We look forward to continuing our partnership to improve educational outcomes for generations to come," said Damon Andrew, dean of the FSU College of Education.
And, with a growing number of prominent FSU alumni and an interest in diversifying its economy, Botswana could be an optimal future partner for Florida State.
"Engaging in Africa right now is a strategic long-term investment," Mundoma said. "Every year I have engaged with African institutions and entrepreneurs, and I am amazed at the rate of transformation."