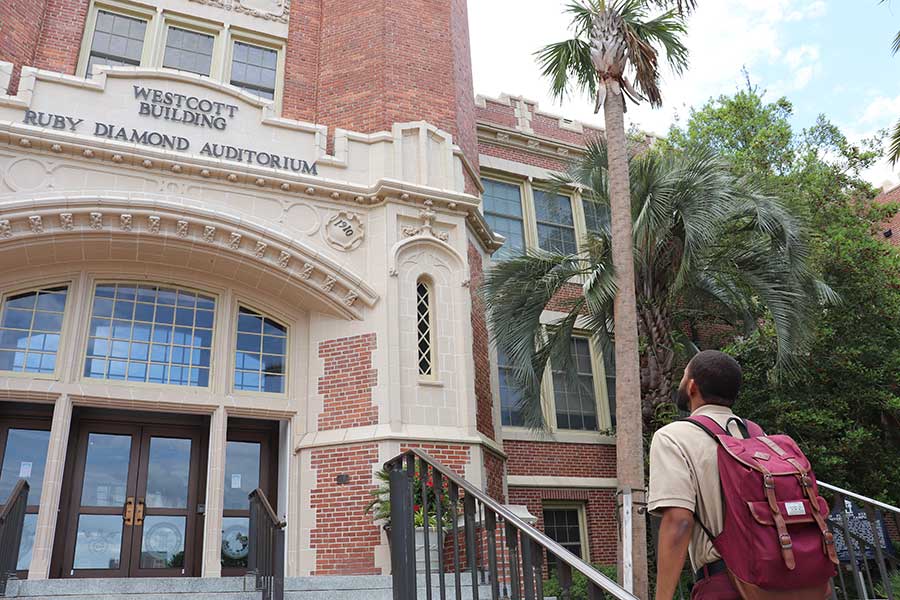 The Graduate School at Florida State University has experienced significant growth in recent years — projecting a record increase in enrollment for the start of the academic year.
"People are recognizing what a great institution this is and looking into our programs," said Mark Riley, dean of the Graduate School. "They are hearing that they can do some amazing work with world-class faculty who are doing brilliant research and who care about their students' success."
FSU's Graduate School received more than 10,000 applications for the fall 2019 term and has already seen a 6 percent increase in enrollment over the previous year.
"In the strategic plan, we are aiming for 3 percent annually," said Brian Barton, an associate dean in the Graduate School. "The fact that we've more than doubled that number is unlike anything we've seen in 10 years in terms of growth."
While the official numbers for the new academic year have yet to be finalized, the summer's new graduate student enrollment increased by 47 percent compared to 2017.
Administrators attribute the growth to the focus on student success taking place university-wide, as well as the Graduate School's efforts to attract the world's best and brightest.
"It's truly a team effort," Riley said. "Everyone is working together across the university, and it's producing results. There's an energy and a coherence that's propelling FSU forward."
The Graduate School's enrollment team has been working in lockstep with campus partners within the colleges and departments, as well as with financial aid and admissions, to help prospective students get the personalized assistance they need to ensure their success at Florida State.
"If a student has a question about financial aid, someone from the enrollment team works to connect them immediately to an actual representative," Barton said. "Our team has called 600 prospective students in one day.
The work of Adrienne Stephenson, director of the Graduate School's Office of Fellowships and Awards, also has been a tremendous help to graduate students at Florida State. With the assistance of her office, and faculty and staff across campus, FSU graduate students have received millions in nationally competitive fellowships and awards.
FSU graduate students received a record $4.2 million in external funding during the 2017-2018 academic year — an impressive increase since bringing in just over $800,000 in 2011.
"Our office is essential to providing the necessary direction and support to students who are looking for additional resources during their master's and doctoral programs," Stephenson said.
Funding has come from several notable organizations such as the American Heart Association, the Ford Foundation, the National Science Foundation, the Florida Education Fund, Fulbright U.S. Student Program and the National Institutes of Health.
For more information on the Graduate School, visit http://gradschool.fsu.edu.