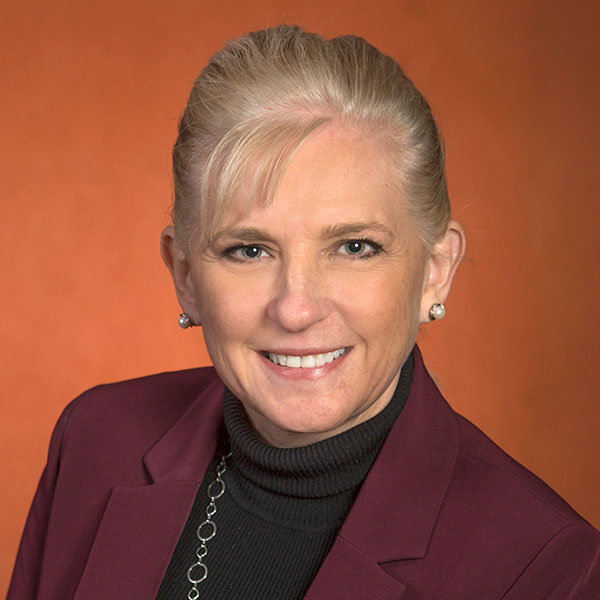 A Florida State University administrator will be honored by the National Council of University Research Administrators for her work in educating research administrators around the country.
Assistant Vice President for Research Administration and Finance Kerry Peluso has been named as an NCURA Distinguished Educator and will be recognized at the organization's annual meeting in August.
The NCURA Distinguished Educator award recognizes exceptional contributions through the ideation, creation and delivery of research administration. Individuals who receive this designation have had a major impact on multiple education levels in professional development within NCURA as well.
Peluso, who has been an active member of NCURA for more than 20 years, said it was an honor to receive this designation.
"I have learned so much from other NCURA members and continue to do so," she said.  "I have tried not only to share my knowledge and experience but also mentor others to do the same. Education is so important to research administration. It is a field where very few formal educational programs are offered by universities so research administrators are forced to seek alternatives for building their knowledge. NCURA is such a successful organization because of members sharing their knowledge, their experiences, and their inspiration for supporting the researchers within our organizations. When we come together, we can and do accomplish so much."
Peluso joined Florida State in December 2017. She previously served as associate vice president for research administration at Emory University, director of Post-Award Financial Administration at the University of Pennsylvania and senior accounting manager at Rutgers University in the Division of Grant and Contract Accounting.
She is a certified public accountant and holds a master's in business administration from Rutgers University.
"We are so pleased that Kerry will be recognized by her peers for her outstanding contributions to the field of research administration," said Vice President for Research Gary K. Ostrander. "In addition to her hard work on behalf of Florida State, she has helped educate and mentor numerous professionals in the field. This award is absolutely deserved."
Peluso serves on the Council of Government Relations (COGR) Board of Directors and  as a peer reviewer and "practical side of leadership" faculty member for NCURA. Throughout her career, she has served in a variety of other roles for NCURA, including as regional and national treasurer, financial research administration faculty member, co-editor of the NCURA magazine, chair of the National Development and Leadership Committee, and chair of the NCURA peer review select committee. She previously received the NCURA Distinguished Service Award for her work on behalf of the organization.