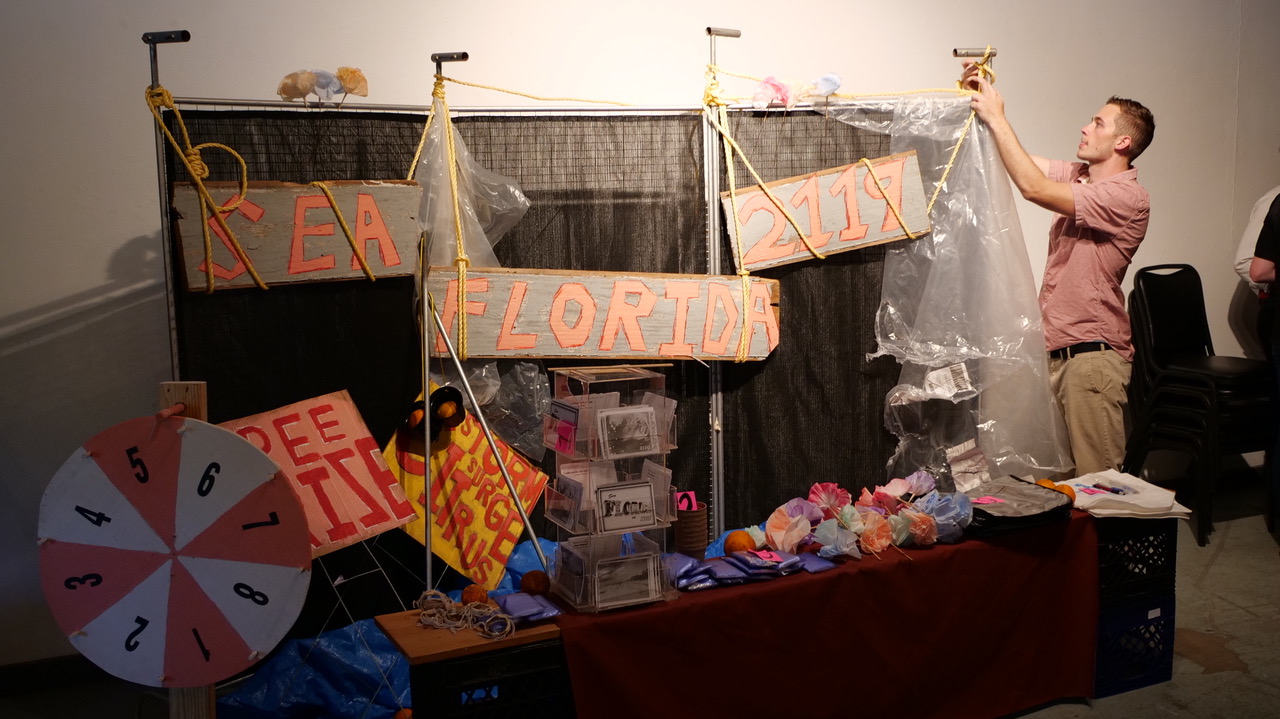 Four professors from Florida State University teamed up for a collaborative effort aimed at improving public understanding of the impact climate change is having on Florida.
The effort is called the Florida Climate Change Collaboration and involved more than 100 students. They showcased their work last month at the 621 Gallery in Tallahassee's Railroad Square art park.
Ten student groups presented their work, ranging from podcasts aimed at elementary schoolers, to short videos that explained the science behind climate change, to a sustainability guide developed with FSU's Sustainable Campus office.
The collaboration was inspired by the 2017 book "Florida's Climate: Changes, Variations, and Impacts," which provides a review of the current state of research on Florida's climate and offers accessible information for students, policymakers and the general public.
Based on his interest in the book, Professor Andy Opel of the FSU College of Communication and Information brought together four units at the university to create the interdisciplinary, multi-course project.
The resulting collaborative effort was four classes open to students from various disciplines that met individually one day a week and together as a large group another day.
Oceanography Professor William Landing's classes focused on the physical basis for climate change. Chari Arespacochaga, assistant professor in the School of Theatre, helped students develop narratives and performance, and Opel provided instruction in digital media production. Geography Professor Stephanie Pau worked with students on understanding the impact of climate change on the state's ecosystems.
"In putting together the 10 group projects, we mixed students from each of the courses to encourage interdisciplinary collaboration, which is so important for motivating social change through individual actions or supporting policy agendas," Pau said. "Somewhat counterintuitively, this interdisciplinary collaboration allowed students to understand their disciplinary strengths better and their contributions to complex social and environmental problems."
Students also had a chance to be creative in tackling climate change by raising awareness through social media, podcasts, documentary films or solutions-oriented projects like a sustainability guide.
The results, presented at the April showcase, were multi-media products translating the issues and science of climate change in ways that could be related to general public audiences. The final projects can be accessed at this link.