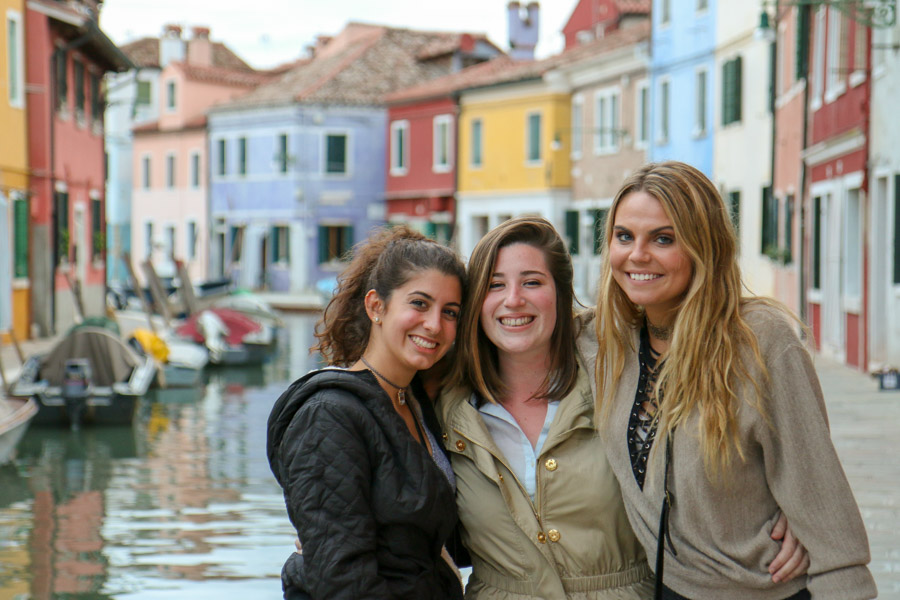 Florida State University has received a prestigious award recognizing its efforts to offer international educational experiences to students and faculty, both on and off campus.
FSU Provost and Executive Vice President for Academic Affairs Sally McRorie accepted the 2018 Platinum Level Institutional Award for Global Learning, Research & Engagement from the Association of Public and Land-grant Universities (APLU) in New Orleans Sunday, Nov. 11.
The national award is APLU's highest honor celebrating universities that employ inclusive strategies to internationalize their campuses. The association presented Florida State with the only Platinum Level award in the nation, saying the university had created an "extraordinary global-engagement" network.
FSU Assistant Provost Stephen McDowell said the award highlights yet another example of excellence at Florida State.
"I think we're contributing to FSU's reputation as a place where students can really experience engaged learning in multiple areas, including international study," he said. "But it's not only about people who travel abroad. Florida State also creates opportunities on campus for people to engage with students, faculty and speakers from other countries."
Florida State has developed a comprehensive plan to integrate international education. It includes opportunities through International Programs for students to study abroad in 20 locations and 60 disciplines across the globe. In addition, FSU's Center for Global Engagement manages more than 100 international agreements with partners in 32 countries, and FSU faculty members have established affiliations with about 200 institutions worldwide.
Rozsa Gomory, a senior history major, studied at FSU's Florence, Italy, campus during her junior year and loved the experience. She said her courses on the Renaissance were much more powerful because they included visits to museums with original pieces of art, such as the iconic sculpture "David" completed by renowned Italian artist Michelangelo in 1504.
"Our professor lectured in front of the David sculpture for three hours," Gomory said. "That was unbelievable because where else could you do that? It made history seem so much more tangible."
Senior Scott Flint, a double major in political science and international affairs, took advantage of FSU's "First Year Abroad" program and studied in London, England, and Valencia, Spain. The program allows students to complete the first 12 months of their FSU careers studying abroad.
"It was absolutely life-changing," Flint said. "Every student should find a way to make it possible and go for a semester abroad or even a week abroad. Just go. Get that travel experience while you're in college."
Florida State works to make those kinds of international experiences available to all students. The university provides more than $1 million in scholarships for study-abroad classes and assists talented students in other countries. International students have an option to complete two semesters abroad, then enroll in Tallahassee-based courses and pay in-state tuition for the rest of their undergraduate careers.
Students also have options for short-term study-abroad experiences, including spring break projects, that last for one week.
"We have to make sure there's not a financial barrier," McDowell said. "That's also where the on-campus activities come in because if someone faces a financial barrier to a special semester abroad, they can participate in campus activities."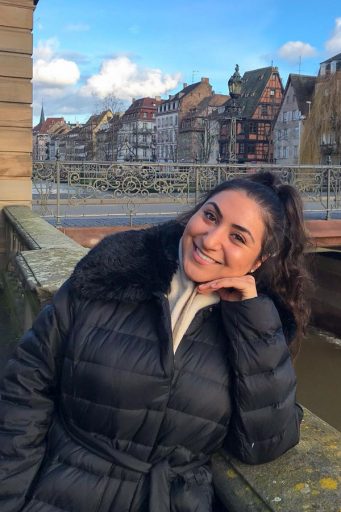 Karly Kajy, a senior studying accounting, has experienced both on-campus and international study options.
She has served as a peer mentor to international students attending Florida State's Tallahassee campus, and she has spent a semester in France, studying at the University of Strasbourg as an exchange student.
Kajy joined FSU's Global Exchanges program, which offers students educational opportunities at more than 40 prestigious international universities.
"I chose Global Exchanges because I want to truly become a global citizen and develop an understanding of other cultures," Kajy said in December 2017 before heading to France.
The 2018 Institutional Award for Global Learning, Research & Engagement recognizes Florida State for its demonstrated commitment to global learning, international research and engagement, supporting a culture of internationalization on campus and measuring progress.
It's the second consecutive year Florida State has earned national recognition for excellence in incorporating international education. In 2017, FSU was recognized with the "Paul Simon Award for Campus Internationalization," presented by NAFSA: Association of International Educators. That award spotlights universities that use innovative ideas to promote internationalization and cultural diversity.
FSU has campuses in the Republic of Panama; Florence, Italy; Valencia, Spain; and London, England. The university has made further internationalization of the campus a key pillar of its strategic plan.
Gomory believes Florida State's emphasis on international education helps students develop a mindset and skill set that will be essential in the 21st century.
"We live in such a globally focused world now, so going abroad and getting to experience other cultures makes you a more globally aware citizen," she said. "That kind of insight can help both America and the whole world."