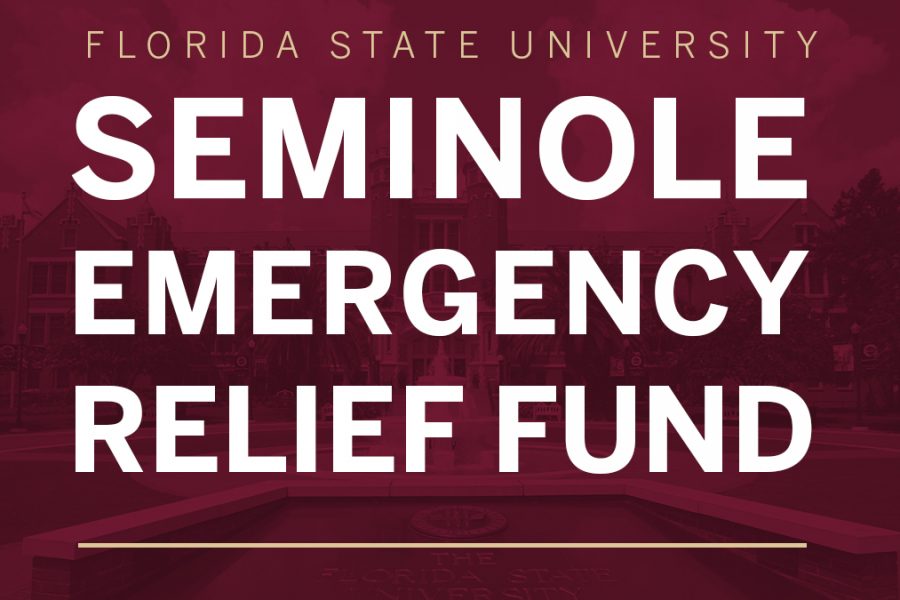 Updated 10:30 a.m., Oct. 15, 2018
Dear FSU Community,
As Florida State University's campus in Tallahassee returns to normal business following the devastation wrought by Hurricane Michael, we hold in our thoughts and prayers our fellow Floridians and neighbors in Georgia who are suffering greatly and are in need.
We know that some faculty, staff and off-campus students may have sustained property damage and still do not have power. We understand the challenges this may pose. Supervisors and faculty are asked to accommodate employees and students who have storm-related issues.
Due to an overwhelming outpouring of generosity and concern for our students, faculty and staff, we want to make you aware of two emergency relief funds that may be used to make donations to people in need. I invite you to click www.fsu.edu/michaelrelief for instructions on the best ways to give aid and volunteer.
We are working diligently to repair damage to our Panama City campus and, rest assured, we will do all we can to assist our FSU Panama City students, faculty and staff so their semester is not derailed.
In the coming days, please continue to refer to alerts.fsu.edu for any further announcements about university operations. We have posted information there throughout the duration of the storm to keep you up to date.
As we focus our attention on resuming our studies and campus life, including Homecoming activities this week, I'd especially like to thank the FSU Emergency Management team. They, along with many other employees, worked around the clock to ensure the safety and well-being of students, faculty and staff. At times such as these, we pull together as a caring family, and I appreciate the patience and cooperation shown by all.
I also want to express our appreciation for the excellent work by City of Tallahassee and Leon County officials and employees — and utility crews from all over the country — for keeping our community safe and getting it up and running again.
Now, let's get back to work, be grateful and do everything we can to help those who weren't as fortunate. That's the Seminole way.
Sincerely,
John Thrasher
President