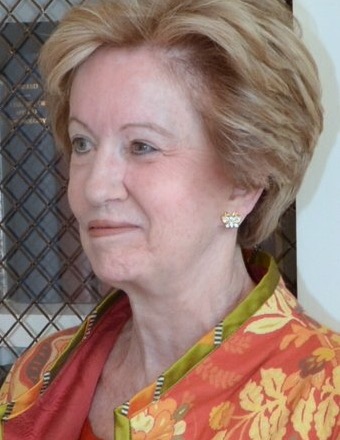 Barbara Culliton, a distinguished science journalist and elected member of the National Academy of Medicine, has joined Florida State University as a scholar in residence in the College of Communication and Information.
"We are extremely excited to have Barbara Culliton joining us at FSU," said Vice President for Research Gary K. Ostrander. "Her experience as a writer, editor and consultant both in the private sector and academia has given her a unique view of some of the pressing scientific issues of our time. She will undoubtedly have a tremendous impact on our faculty and staff."
Culliton will help FSU identify and facilitate collaborations among faculty in seemingly disparate disciplines who are looking to tackle a common scientific question.
"We are eager to start working with Barbara," said Jennifer Proffitt, professor and director of the School of Communication. "Her experience as a writer and editor will be a welcome resource to our students who are interested in pursuing work in writing and editing, particularly in the sciences. We are lucky to have her here."
Culliton has worked at some of the nation's premier science publications including Science, where she served as correspondent at large, news editor and news and comment editor. She also worked in international science publishing as the deputy editor of Nature where she launched the journals Nature Genetics, Nature Structural Biology and Nature Medicine.
Culliton is not a stranger to the academic arena, having worked as a Times Mirror Visiting Professor and director of the graduate writing program at Johns Hopkins University in Baltimore from 1990 to 1998.
"FSU is an institution on the rise as evidenced by its exceptional students and faculty," Culliton said. "These talented researchers are all working to solve some of the most complex issues facing our world. I'm looking forward to collaborating with them and seeing how I can contribute to their success."
Culliton was elected to the National Academy of Medicine in 1989. She has served as an adviser to the Liz Lerman Dance Exchange and on the boards of several scientific institutes including the Institute for Human Virology at the University of Maryland, the Geisel School of Medicine at Dartmouth and the American Board of Internal Medicine Foundation. She also directed the writing program for the National Academies Keck Futures Initiative.