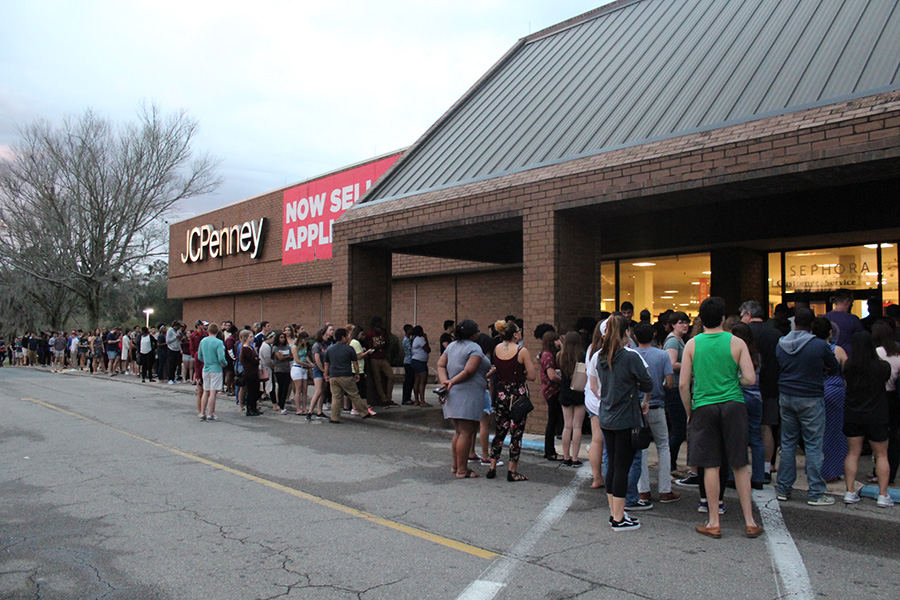 The Florida State University Career Center partnered with JCPenney to help more than 700 Florida State students dress to impress with a new professional wardrobe at a discounted price during the inaugural Seminole Suit-Up event.
On Feb. 25, JCPenney opened its doors exclusively to FSU students who received 40 percent off career wear including suits, shirts, pants, skirts, dresses, shoes and more. In addition to the discounted apparel, JCPenney provided free mini-makeovers at Sephora and professional headshots in the photo studio, along with refreshments and raffles.
"The Seminole Suit-Up event exceeded our expectations, and we are hopeful to host the event again to help students 'suit-up' and feel confident for our fall career fairs," said Leslie Mille, associate director at the FSU Career Center. "Developing a wardrobe of professional attire for interviews and the workplace can be expensive for students, so we were thrilled to have the opportunity to help students save money."
The JCPenney Suit-Up program is a national initiative that allows students to purchase discounted professional wear for internships, job or graduate school interviews and future employment. Attendance at FSU's Suit-Up event was one of the program's largest event to date.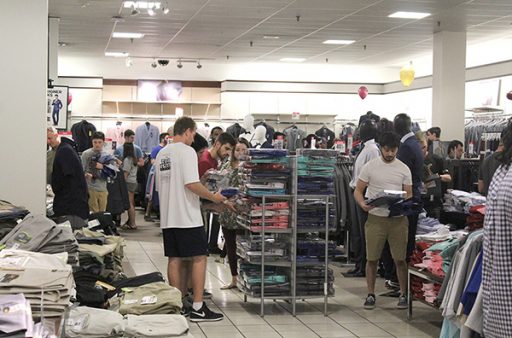 "This event provided students of all majors with the opportunity to afford quality professional products while staying in budget," said Ashton Langrick, a senior majoring in studio art. "Having access to professional attire for job interviews, internships and employment really gives students the confidence and ability to make lasting first impressions."
Seminole Suit-Up also provided an opportunity for students to gain work experience. Members of the Professional Fraternity Council helped with line management and check-in for the event, while students majoring in retail merchandising and product development assisted students with clothing selection and measurements.
"The Seminole Suit-Up event was an amazing learning opportunity that not only allowed me to gain experience in my field but also assist my peers with that first step in entering the work force," said Tenesha Nezier, a sophomore majoring in retail merchandising and product development.
Students who could not attend the event are encouraged to visit the Professional Clothing Closet, operated by the Professional Fraternity Council in partnership with the Career Center, for access to free professional attire, including suits, blazers and skirts.
For more information, visit career.fsu.edu/clothingcloset.