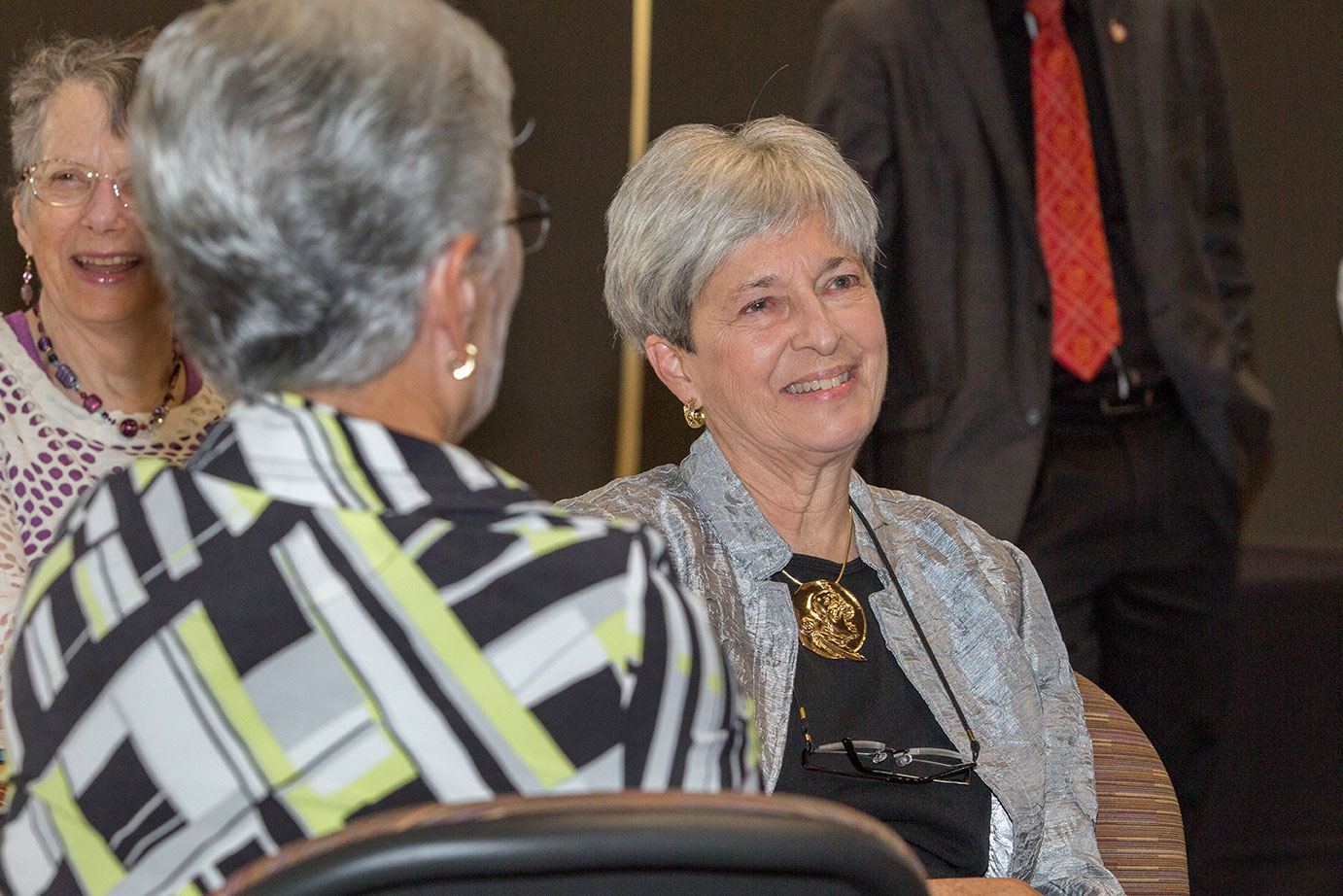 It was a standing-room-only crowd at the Honors, Scholars and Fellows House Wednesday, Sept. 6, as students, faculty and staff gathered to celebrate the retirement of Nancy Marcus.
Marcus is stepping down after 30 years at Florida State University, including the past 12 as dean of the Graduate School. She previously served as chair of the Department of Oceanography, as it was previously called, as well as director of the Marine Laboratory and the FSU Women in Math, Science and Engineering program.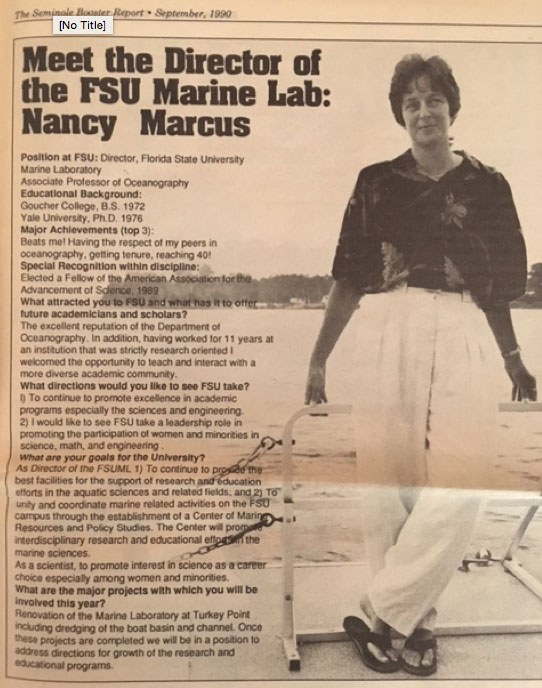 She was named the Robert O. Lawton Distinguished Professor in 2001. The distinction is the highest honor FSU faculty can bestow upon a colleague.
Friends and colleagues of the retired dean offered congratulatory remarks, including President John Thrasher.
"Nancy, I will miss you," Thrasher said. "You have served our students and this university well. FSU is a better place because of your teaching, research and service. Thank you for everything you have done."
The surprise of the evening had to be the presence and remarks from Marcus' brother, Teddy, who traveled from New York to celebrate with his sister.
He talked about how he felt he grew up in his sister's shadow. He told attendees about her love for magic, and even the fact that Marcus is an accomplished ventriloquist. He closed by sharing sentiments from their 94-year-old mother who could not make the event.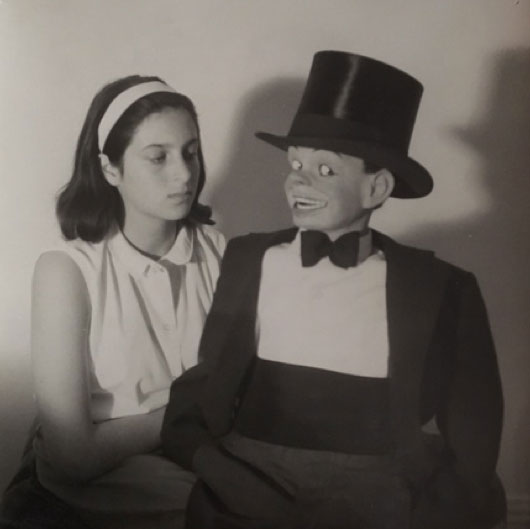 "These words come with my love for a job well done … I'm proud of her accomplishments and vain enough to say so," he read.
Marcus was given a host of gifts celebrating her service to the university, including a commemorative brick on the Westcott Plaza. The brick was Marcus' only parting request, but her colleagues took it a step further. They also arranged for a commemorative bench to be placed near the Honors, Scholars and Fellows House — a building she was instrumental in creating.
"It's really been a great privilege to be a faculty member at Florida State University and be the dean of the Graduate School," Marcus said. "Seeing the pictures flash on the screen reminds me of all the things I was involved with over the years through the great breadth of this university."
Marcus went on to thank the administration, colleagues, staff, family and friends for their support throughout her 30-year career at Florida State.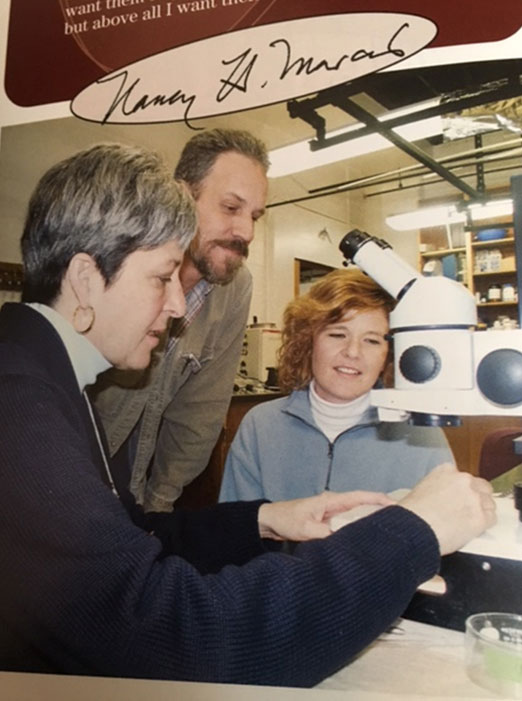 "I always valued my education and felt it was important to give back not only to this institution, but my profession as well, it guided me in all that I did," she said.
Before her retirement, Marcus was elected as the 2017 Chair of the Board of Directors for the Council of Graduate Schools, a group of about 500 universities in North America that operates as an advocate for the importance and value of graduate education. In addition to traveling more in her retirement, she still plans to complete her term as chair.
The celebration closed with the announcement that the Great Hall in the Honors, Scholars and Fellows House where the event took place is being renamed the "Dr. Nancy H. Marcus Great Hall."