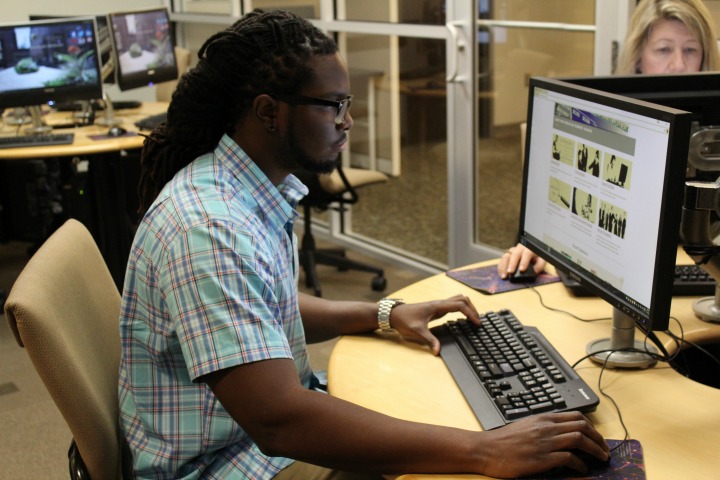 Florida State University and Amazon.com are launching a work-study program designed to provide pathways to careers at the company while giving students valuable work experience.
The program will create more than 50 employment opportunities in Amazon's Customer Service department and offer students the ability to work remotely with flexible work hours to accommodate class schedules and extracurricular activities.
"FSU's new partnership with Amazon is another milestone in our effort to become one of the nation's strongest and most diverse talent pipelines," said Sally McRorie, provost and executive vice president for Academic Affairs.
Students will work virtually with the Seattle-based company primarily in customer service-oriented roles. As part of the experience, students will research issues, identify opportunities for improvement and launch innovative projects within the company.
Each FSU participant will also meet regularly with a mentor from Amazon. The mentorship aspect of the program helps students explore opportunities with the company and aids in their development as potential full-time employees at Amazon.
"We know that students are eager to gain valuable work experience while juggling demanding school schedules," said Dave Guggina, general manager of Customer Service at Amazon. "That's why we're excited to team up with Florida State University to offer students the flexibility to do both while creating a robust pipeline of talent for the company."
"It's exciting for us that Amazon is interested in recruiting Florida State students and giving them these types of opportunities," said Assistant Provost Joe O'Shea. "This adds to FSU's very rich experiential learning portfolio that prepares students for postgraduation success."
One unique element of the partnership is that FSU's program has added student learning outcomes, reflection and management through its nationally recognized Career Center in order to magnify student learning. In fact, all FSU work-study students and supervisors are now participating in the Career Center's experiential learning platform.
"It's not just a part-time job, it's an experiential learning opportunity similar to an internship," said Myrna Hoover, director of the FSU Career Center. "Throughout the experience, the Career Center assists students and their supervisors in setting learning outcomes and guiding student reflection to help students identify and develop workplace skills."
Eligible students may search for work study positions with Amazon through FSU's work-study portal for Fall 2017.