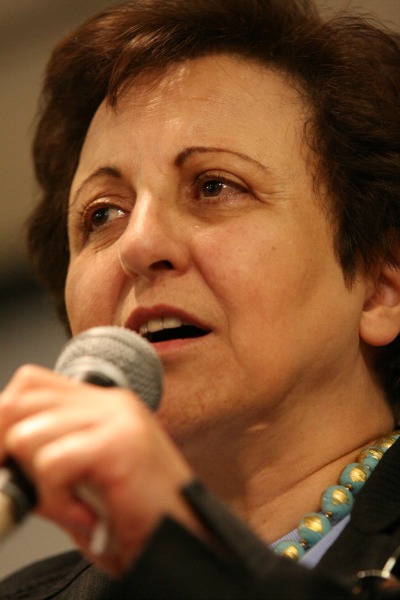 Nobel Peace Prize Laureate Shirin Ebadi will speak at Florida State University about her efforts to improve peace and human rights in the Middle East and around the world.
The talk will begin at 6 p.m. Friday, March 24, in the Augustus B. Turnbull Conference Center, followed by a reception and book signing, before spending the weekend with students from across the region for PeaceJam Southeast's annual conference.
Ebadi will address students at the PeaceJam conference the following morning and then participate in the Human Rights March that will leave the Oglesby Union at about 2:30 p.m. and culminate in a rally at the FSU College of Law. She will address the rally at about 3 p.m.
Ebadi was born in northwest Iran in 1947, moving to the capital city of Tehran at the age of one. She made history in 1969 when she became Iran's first female judge at age 22. She was ultimately removed from office due to a change in Iranian government that led to women having more limited rights.
In 1992, Ebadi obtained a license to practice law in Iran and began focusing her efforts on the unfair treatment of women and children. Her work gained the attention of the Iranian government, and she began to receive threats of imprisonment and death.
Ebadi's Center for Defenders of Human Rights was raided and shut down in 2008. She has since been living in exile in the United Kingdom but has not stopped working to improve the status of human rights worldwide.
Ebadi's tireless efforts earned her the Nobel Peace Prize in 2003.
PeaceJam is an international education program built around Nobel Peace Prize laureates who work personally with youth to pass on the spirit, skills and wisdom they embody. The goal of PeaceJam is to inspire a new generation of leaders who will transform themselves, their local communities and the world. The Center for Leadership & Social Change at Florida State University serves as the headquarters for PeaceJam's Southeast affiliate.