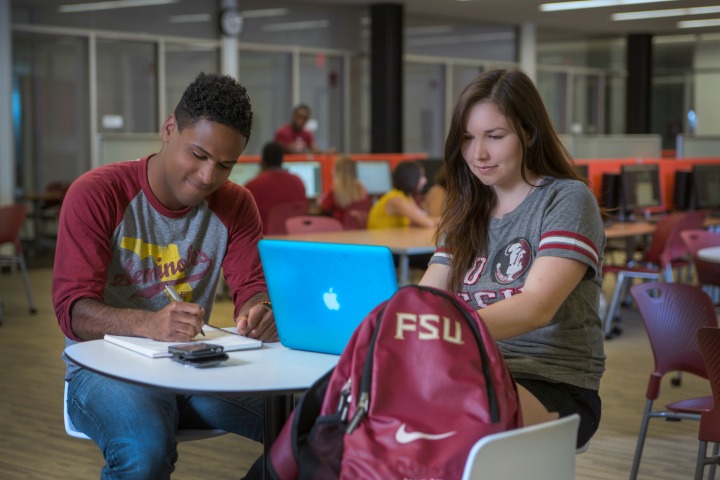 Imagine exploring the Great Barrier Reef for an environmental science class or investigating a real-life crime for your introductory chemistry course.
That's the vision two Florida State University professors had when they created new virtual life classrooms for their students that allow them to learn essentially by playing in a 3-D virtual world.
William Landing, professor of environmental and marine chemistry in the Department of Earth, Ocean and Atmospheric Science, and Stephanie Dillon, director of freshman laboratories in the Department of Chemistry and Biochemistry, have designed courses using the program Second Life, through CNDG, a provider of virtual world-based solutions.
This unique educational experience immerses students in a highly detailed world, providing them with an innovative way to learn core science concepts outside of the traditional in-class lecture.
"I think there's a real future for it," Landing said. "Students are able to log on and complete the labs at a time that is convenient for them. The teaching assistants and I are in the virtual world every day where we can chat live with students to answer any questions they may have in real time."
The options for the classes are virtually endless.
In the environmental science laboratory for liberal studies (EVR1001) taught by Landing, students travel back in time to Easter Island with the mission of discovering what caused the collapse of the Rapa Nui culture, monitor invasive species by scuba diving the Great Barrier Reef and analyze the Earth's climate change by drilling ice cores in the Antarctic.
Dillon utilizes the online system to teach chemistry for liberal studies (CHM1020C), where students become detectives and document evidence from a crime scene of an actual Tallahassee murder case. As the class progresses, students must use the clues and information they acquire to try to solve the case. It's a real life game of "Clue."
Hundreds of students can register to take these classes from anywhere in the world. They log on, create an avatar and are transported into Second Life's stunning virtual world where they become the scientist. They can interact and speak with each other and their professors in the game any time they are logged into the program.
"Students get to experience first-hand aspects of the scientific process that would be difficult to show them in the real world," Dillon said. "It gives them the real-life use of information they would be taught about in a regular lecture and how it can be used in an actual profession. The result is a totally different dynamic of learning."
The custom-created virtual worlds also open up a new way for professors to teach. Second Life brings their classrooms to life and helps students learn about scientific concepts by applying interactive learning techniques and methods created specifically by their professors. The result is a detailed learning environment that is accurate, realistic and exciting.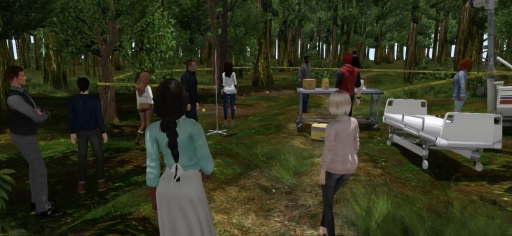 Though aesthetically pleasing like a video game, the classes are challenging. Students are still required to read lectures, complete lab reports and graph information that they collect from the game. The normal standards of learning for a core science class are not forfeited; the content is just far more interactive and enticing, especially for students who aren't science majors.
The two courses are currently offered year-round, including summers and are only available to non-science majors, with the hope of expansion in the future.
To see the video trailer for the environmental science class, visit https://www.youtube.com/watch?v=1X8CMJmGy9o&feature=youtu.be.
To see the video trailer for the chemistry class, visit https://www.youtube.com/watch?v=6yhDlWeaKYc&feature=youtu.be.
Save