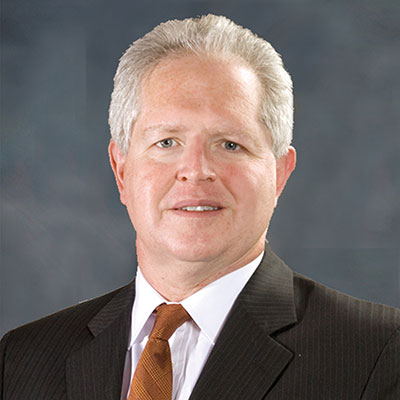 Florida State University Provost and Executive Vice President for Academic Affairs Sally McRorie today announced the selection of Randy Hanna as the dean of FSU Panama City. 
Hanna has served as FSU Panama City's interim dean since Aug. 1, 2016, leading up to his permanent appointment to the position. 
"Randy Hanna's outstanding leadership has already benefited FSU Panama City, and I am confident he will direct the college to even greater accomplishments," McRorie said. "His experience in many roles in higher education has proven to be invaluable as we work to expand educational, research and service opportunities at the FSU Panama City campus and throughout the region." 
Hanna is looking forward to continuing to serve FSU Panama City's students, faculty and staff. 
"Over the past four months, I have had the opportunity to work with a great group of faculty, staff and students and am excited about the future of FSU in this region of Florida," Hanna said.  "We will do everything possible to continue to deliver outstanding educational opportunities to students." 
Hanna also recognized the strong support from the community for the campus.  
"I have seen few places where there is such a strong connection between the campus and the community," he said.  "We will work hard to make sure that we meet the needs of the community." 
Hanna previously served as a research faculty member at the university's Learning Systems Institute and as chancellor of the Florida College System. 
At the Learning Systems Institute, Hanna co-directed a program that provides educational opportunities to academic professionals and governmental officials who are developing higher education programs in India, Ukraine and Central America. 
In addition, Hanna is affiliated with the FSU College of Education's Department of Educational Leadership and Policy Studies where he has taught graduate courses. He previously served as a member of the governing boards of Florida A&M University, the University of West Florida and Tallahassee Community College, and as chairman of the State Board of Community Colleges. Hanna also is an attorney and previously served as the managing shareholder at Bryant Miller Olive, a multistate law firm. 
Hanna earned a doctorate in higher education management from the University of Pennsylvania in 2014. In addition, he earned a Master of Business Administration degree from Emory University in 2004 and a law degree with high honors from Florida State in 1983.