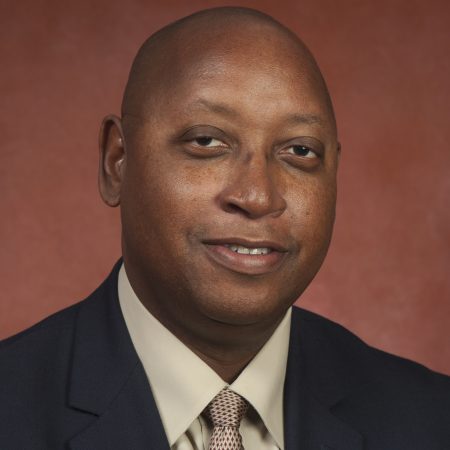 Florida State University has promoted Stan Wilcox to vice president and director of Intercollegiate Athletics as part of a contract extension that will expire June 30, 2020.
Wilcox, who came to Florida State in August 2013 from Duke University, had a five-year contract that was scheduled to expire in August 2018.
He has led Florida State to a Top 25 finish in the Learfield Sports Directors' Cup each year, including top 12 finishes in 2013-14 and 2015-16.
"Having a strong person in such an important and highly visible enterprise as intercollegiate athletics is invaluable," said FSU President John Thrasher. "We are fortunate to have Stan Wilcox, and this contract extension and promotion to vice president reflects our support and appreciation of the job he and his staff have done and our excitement about the future of Florida State athletics."
In the past year, FSU's women's beach volleyball team played in the national championship match, women's soccer reached the College Cup for a fifth straight year, softball finished among the final four teams in the country at the Women's College World Series, women's basketball reached the NCAA Sweet 16 and men's and women's golf advanced to the NCAA Tournament. In addition, football played in one of the coveted New Year's Six bowl games, baseball came within a game of the College World Series and men's tennis once again earned a bid to the NCAA Tournament.
Florida State has won two national championships during Wilcox's tenure winning the football national title in 2013 and the women's soccer NCAA Championship in 2014.
"I would like to thank President Thrasher for his faith in me and the opportunity to continue building the very strong brand that is Florida State athletics," Wilcox said. "It is an exciting time to be a Seminole, and it is an honor to work with and for so many fine coaches, student-athletes and partners throughout the university community."
Wilcox's impact on the program extends far beyond wins and losses. In partnership with the Seminole Boosters, the Donald L. Tucker Civic Center has been remodeled into a true home for the men's and women's basketball programs. He has led the effort to build new locker rooms and team support areas for football, women's soccer, softball and women's beach volleyball over the past three years, and new locker rooms and support areas for men's and women's basketball will be completed by January 1.
The home of Florida State football also is undergoing major improvements. The south end zone of Doak Campbell Stadium will have a new look with the Champions Club on schedule for an August opening. State-of-the-art HD video boards will be installed over the next two years, and a new sound system and all new ribbon boards will be in place for this season. In addition, improvements and new fan amenities throughout the stadium are planned, beginning with an update of the restroom facilities.
Wilcox came to Florida State from Duke, where he served as senior deputy director of Athletics from 2008 to 2013. Before arriving at Duke, Wilcox, a former basketball letterman at Notre Dame, spent three years as the deputy director of Athletics at his alma mater. Prior to returning to South Bend in 2005, he served 11 years as an associate commissioner of the Big East Conference.
Before his tenure at the Big East Conference, Wilcox worked as a legislative assistant at the NCAA from 1989 to 1994. Prior to that, he worked as a senior court analyst for the Kings County Supreme Court in Brooklyn, N.Y., from 1982 to 1989. Following his graduation from Notre Dame in 1981 with a degree in economics, he spent one year as an account executive for Serres, Visones & Rice Insurance in New York, N.Y., and was a graduate assistant basketball coach at C.W. Post College.
A native of North Babylon, N.Y., Wilcox earned a juris doctor degree from the Brooklyn Law School in 1988 and is a member of the New York State Bar Association.