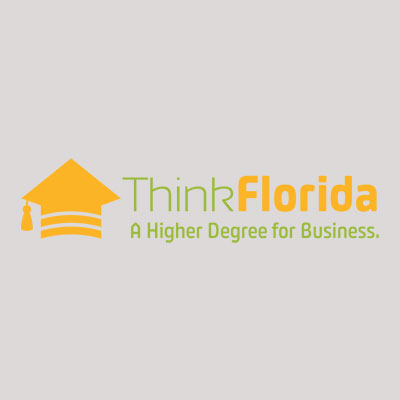 Florida's State University System launched a new campaign Wednesday designed to build synergies with the state's business community and promote further collaboration in the areas of talent, research and partnerships.
The concept, "Think Florida: A Higher Degree for Business," was crafted with input from all 12 of Florida's public universities, including Florida State University, and features a website, social media campaign and newsletter. The SUS unveiled the campaign at a news conference in Tallahassee attended by the state's university presidents, state lawmakers and business leaders.
"We want to showcase and recognize the things we're doing right while also opening up new doors for our universities, for our employers and for our state," said Board of Governors' Chair Tom Kuntz.
One of the two preeminent universities in the state, Florida State is already focused on responding to the needs of Florida businesses and employers in the areas of talent, research and partnerships.
In December, Florida State received the largest gift in its history — $100 million — from the Jan Moran and The Jim Moran Foundation to honor the late Jim Moran and create what will be the nation's largest interdisciplinary, degree-granting school of entrepreneurship.
The creation of the school will greatly expand opportunities for Florida State students to study and practice entrepreneurship from a valuable perspective in the arts, sciences, humanities, education, communication, law, medicine and business. The school will also offer training and assistance to entrepreneurs, small businesses and nonprofits across the state.
Florida State currently offers an undergraduate major and minor in entrepreneurship, with both housed in the College of Business, and also has embedded 28 entrepreneurs-in-residence (EIRs) across campus in 12 of its 16 colleges.
In 2015, Florida State research helped produce eight start-up businesses, 27 patents, 13 licenses and 15 other contractual agreements.
"Our universities are charged with training our students and shaping them to be creators and entrepreneurs," said Joe Negron, Senate President Designate. "The universities are laser-focused on that mission, as evidenced by the campaign announced today."
Biwu Ma, an associate professor of chemical and biomedical engineering at the FAMU-FSU College of Engineering, is encouraged by the state's new campaign. Ma received his master's and doctoral degrees from the University of Southern California.
"I think this is the right move," Ma said. "I spent 12 years in California where higher education has been very successful in creating new technology in Silicon Valley. We need a higher education system to lead this effort. As a faculty, we should be on the cutting-edge of research and be producing the best-educated students possible.
"We should have our Google one day, just like California. The reason I'm here is because of the investment that was made in hiring new faculty. I left California and came to Florida because I think this is the future."
Thursday's Board of Governors' meeting will also mark the start of a new feature during which a university or business partner will present on State University System initiatives that contribute to economic development. The Think Florida campaign is a part of an ongoing effort by the State University System to align degrees with job production, promote greater collaboration between universities and employers, and ensure that the universities are responsive to the state workforce.
"Florida is the second largest State University System in the country, which means that we also have a large pool of graduates ready to work," said House Speaker Steve Crisafulli. "Our goal is to effectively convey to businesses the value of our graduates and the value of our research, ensuring that businesses come to Florida and that businesses already in Florida are hiring our graduates."
"Whether discussing research, talent or partnerships, it's clear the State University System and private businesses have a lot to gain by creating new opportunities for collaboration," said Senator Kelli Stargel, chair of the Higher Education Committee. "By making a concerted effort to expand their reach to the business community, the universities are also poised to expand their service to students."
For more information, visit think-florida.org.