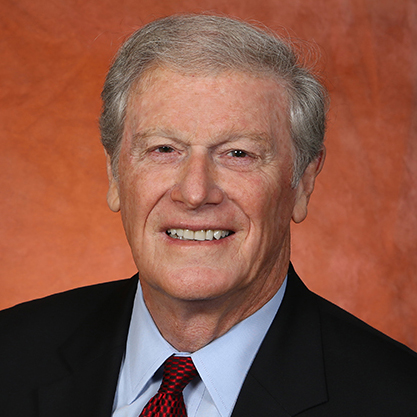 Florida State University's accomplishments in the past year have laid the foundation for what is expected to be a truly transformational year ahead, according to President John Thrasher.
The university has improved in national and international rankings, made strategic investments in expanding research, increased faculty salaries and raised a total of $725 million toward its $1 billion capital campaign goal, Thrasher said in his first State of the University address, which he delivered to the Faculty Senate on Wednesday.
"I'm pleased that with the hard work and support of the entire Florida State University community, we have made significant progress on all of these goals," he said.
Thrasher praised the faculty for bringing in more than $200 million last year in research funding from federal, state and other sources.
In fact, research faculty and staff can be credited with helping the university hit another significant milestone at the close of this past fiscal year: The five-year aggregate total of research grants and contracts awarded to FSU exceeded $1 billion dollars for the first time.
"That is more than $560,000 a day for five years including weekends and holidays," Thrasher said.
Noting that students are always at the center of the university's academic mission, Thrasher said today's students are the most academically talented this university has ever seen. And, they are excelling in and out of the classroom.
"Our students are also winning top national scholarships, studying overseas, working amazing internships and volunteering in the community and around the world," he said. "Not only are we preparing career-ready college graduates, we are producing good citizens who care about making the world a better place."
Thrasher pledged to improve the diversity of the student body as well as the faculty, staff and administration in the coming year.
"Diversity and inclusion on this campus is a top priority of mine," he said. "We have made strides in improving the diversity of our student body as well as our faculty, staff and administration, but it's clear that we have more work to do."
Moving forward, Florida State is currently developing a strategic plan that will help the university shape its initiatives for the next five years. The final plan is expected in May.
"I assure you I have no intention of allowing this plan to sit on a shelf," he said. "That's because — while I believe the current state of the university is excellent — I know that working together with a common vision we can transform Florida State University and make it everything we know it can be."
To view the archived webcast of the State of the University address, visit http://lectures.med.fsu.edu/.