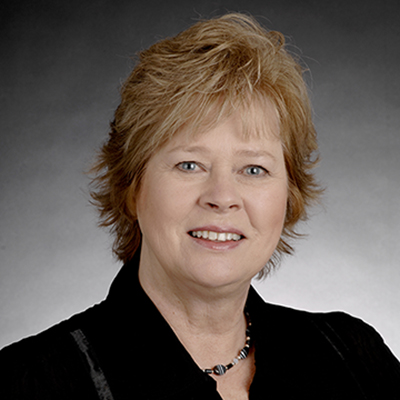 Florida State University has named a distinguished educator and administrator as the dean of FSU Panama City — its Panama City, Fla., campus — and the College of Applied Studies located there.
Carol D. Edwards, who has served as dean of the College of Visual and Performing Arts and professor of art education at Texas Tech University since 2007, will begin work at Florida State on Aug. 10.
"We are very pleased that Dr. Carol Edwards, with her outstanding record of success in university administration and community leadership, will join us as the new dean of FSU Panama City," said Sally McRorie, interim provost and executive vice president for Academic Affairs at FSU. "She is an accomplished builder of programs and an exceptional fundraiser, and she will build upon the great work already underway on this beautiful campus."
In addition to serving as a dedicated advocate for FSU Panama City, McRorie said that Edwards would be an important part of planning and performance for the entire university.
Edwards said she is honored to join the faculty, staff and students at FSU Panama City and build upon its current successes.
"I have an alumna's love for FSU, but equally important, I have a passion and commitment to providing quality educational experiences for students," said Edwards, who earned a doctorate in art education from Florida State in 1992. "I look forward to building community relationships, securing resources to support the work of the faculty, and using my administrative experiences and skills to further the educational mission of this campus."
Prior to her tenure at Texas Tech, Edwards served as a professor of art and dean of the College of Fine and Performing Arts at Western Washington University from 2004 to 2007.
Edwards held numerous teaching and administrative positions at Kennesaw State University from 1994 to 2004, including that of assistant dean of the College of the Arts from 2002 to 2004. She served as director of the North Georgia Institute for Education in the Arts, a professional development institute for teachers and administrators, from 1994 to 2004. She also has held teaching positions at the University of Alabama and in the public school system of Columbus, Miss.
In addition to numerous publications and scholarly papers, Edwards is the author of "Rings: Five Passions in World Art," a multicultural curriculum handbook for grades 3 to 12, published by the High Museum of Art in Atlanta to commemorate the 1996 Summer Olympics.
Over her distinguished career, Edwards has received numerous awards, including the Global Vision Award from Texas Tech University's International Cultural Center in 2012, the Teaching Excellence Award from the Georgia Board of Regents in 2000, the Educator of the Year in Higher Education Award from the Georgia Art Education Association in 1997 and the Georgia Women in the Visual Arts Award from the Georgia Commission on Women in 1997.
Edwards also received a National Endowment for the Humanities fellowship to study South Asian civilization and culture at the University of Hawaii's East-West Center in 1994. Based on her interests and knowledge of South Asian cultures, she received that institution's Chancellor's Award to travel and study in India.
In addition to her doctorate, Edwards earned a Master of Arts degree in art education from the University of Alabama in 1984 and a Bachelor of Fine Arts degree in commercial art from the Mississippi University for Women in 1970.
Edwards succeeds Ken Shaw, who served as dean of FSU Panama City from 2008 until his departure in June 2014 to become president of Southwestern Adventist University in Keene, Texas. Stephen Leach, FSU Panama City's associate dean and a member of its teaching faculty, has served as interim dean since July 2014.
"It is with great appreciation that I thank Interim Dean Steve Leach for his dedicated service in this important role," McRorie said.
McRorie also commended Associate Dean Gary Bliss for his exceptional performance in the management of FSU Panama City.