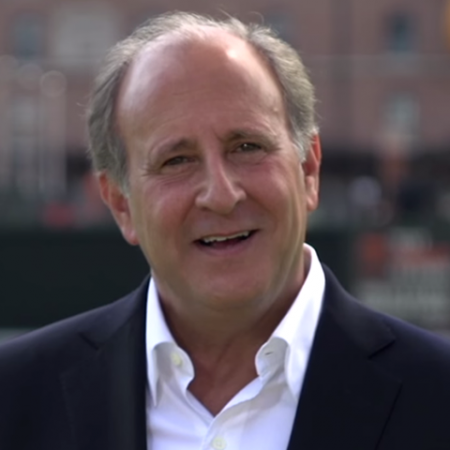 Florida State University alumnus Mark Gilbert is now the United States ambassador to New Zealand and Samoa.
Gilbert, 58, was nominated for the position by President Barack Obama in October and sworn in Jan. 7 by Vice President Joe Biden in a ceremony at the Department of State in Washington, D.C.
For the ceremony, Gilbert flew FSU's all-female a capella group, the Acabelles, to the nation's capitol to sing their viral hit "Royals." The song also has a strong connection to Gilbert's new post — award-winning recording artist Lorde, a native of New Zealand, originally performed it.
Gilbert graduated in 1978 with a bachelor's degree in finance, but the former FSU baseball player enjoyed an eight-year career in professional baseball —including a stint in the majors with the 1985 Chicago White Sox — before becoming an investment banker.
Most recently, Gilbert served as director at Barclays Wealth in West Palm Beach, Fla., and also worked at investment firms Goldman Sachs and Drexel Burnham Lambert during his career.
In the political arena, Gilbert was the Democratic National Committee's deputy national finance chair from 2009 to 2013, and he served on the Obama for America National Finance Committee in 2007-2008 and in 2011-2012. He also was a member of the Presidential Inaugural Finance Committee in 2009.
"From baseball to finance and now to an ambassadorship, Mark Gilbert is the epitome of a successful Florida State University graduate," said Caryn Beck-Dudley, dean of the College of Business. "It makes me proud to know that the College of Business has laid the strong foundation that allows our graduates to succeed in an array of professions around the world, and we wish him the best in this new endeavor."
Head baseball coach Mike Martin was a first-year assistant coach for the Seminoles when he first met Gilbert — then a freshman — in 1975. The two have stayed in contact ever since.
"He was a special young man," Martin said. "You could see he was going to be a success. You didn't know what he was going end up doing, but you knew he was going to be a success."
Gilbert, who also played basketball for FSU in 1975, was a member of the baseball team in 1975, 1977 and 1978 before the Chicago Cubs selected him in the 14th round of the 1978 Major League Baseball draft.
"He is one of the best centerfielders we've had here," Martin said. "He was a tireless worker and great athlete. He's a good person and it is great to see someone like him receive such a commendation."
The two last spoke before the holidays, and Gilbert invited Martin to the swearing-in ceremony and for a visit to New Zealand. While Martin had to decline the trip to Washington, D.C., he may take him up on the tour of the island nation.
"With all the great golf courses in New Zealand, there's a very good chance that I'll go visit during his tenure," Martin said.
Gilbert and his wife, Nancy, will arrive at their post in New Zealand soon, but they have already introduced themselves to the New Zealand people via video on the embassy's website, which can be viewed here: https://nz.usembassy.gov/.