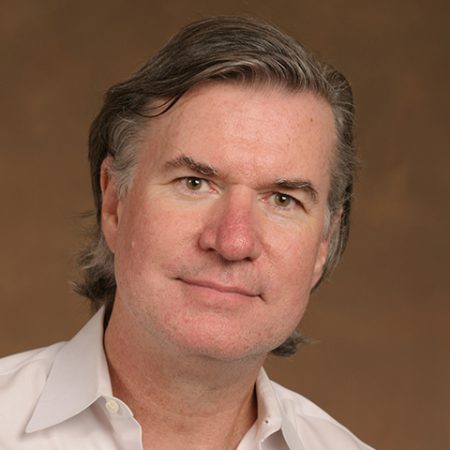 Three Florida State University professors will spend the academic year conducting research abroad, thanks to grants from the Fulbright U.S. Scholar Program.
One of the professors — John Corrigan — has been awarded a Fulbright Distinguished Research Chair, the most prestigious appointment in the Fulbright Scholar Program.
Corrigan, the Lucius Moody Bristol Distinguished Professor of Religion, was one of about 40 people in the United States to receive a Fulbright Distinguished Chair this year. To be considered for a distinguished chair award, candidates must be eminent scholars and have significant publishing and teaching records.
Corrigan's award will allow him to travel to the Netherlands, where he will spend four months in Middelburg conducting research as the Fulbright Distinguished Research Chair of the Roosevelt Study Center, a think tank for scholars researching modern American history and culture.
While there, Corrigan will meet with scholars in residence at the center as well as scholars and diplomatic staff at The Hague and elsewhere, deliver occasional lectures and work toward completion of his book, "Religious Violence and American Foreign Policy," which will be published by the University of Chicago Press.
"I am looking forward to engaging experts in the fields of diplomatic and religious history and to discussing international policy and its implementation with persons from various governments," he said.
In addition to Corrigan, two professors have been named Fulbright Scholars. They are:
Jonathan Adams, a professor of communication in the College of Communication and Information. In January, Adams will travel to Thailand, where he will spend five months teaching and conducting research at the Mukdahan branch of Ubon Ratchathani University.
Anuj Srivastava, a professor in the Department of Statistics. Srivastava is currently in northern France, where he will spend the next year collaborating with computer scientists in an ongoing project at the University of Science and Technology in Lille 1.
"Fulbrights are highly competitive, merit-based awards that recognize true excellence in scholarly achievement," said Sally McRorie, vice president for Faculty Development and Advancement. "I'm both proud and pleased that our three faculty colleagues were selected for the 2014-2015 awards. We look forward to the global impact of their research and to the benefits they will bring to our students when they return to the classroom."
The accomplishments of the faculty Fulbright winnersalso will help FSU to meet its annual preeminence metrics established by the Legislature, McRorie added.
Adams hasvisited the Mukdahan campus three times in the past four years and led negotiations when the School of Communication established a cooperative agreement with the university in 2011.
As part of his Fulbright, Adams said he will provide underserved populations with online educational resources; tailor an information and communications technology curriculum to meet local and regional needs; create distributed learning resource centers supported by a learning management system; and provide seminars for faculty and students.
"It is an honor to be selected to participate in the Fulbright Scholar program during such an exciting time for northeastern Thailand and western Laos," Adams said. "With the introduction of the ASEAN trade zone, 2015 promises to bring new economic growth to a rural agricultural region and along with that, a strong demand for information technology expertise. I am proud to have the opportunity to work with Ubon Ratchathani University to develop resources that will make a positive difference for the people who live in the region."
Srivastava works in the area of "computer vision," an interdisciplinary field in which researchers develop computer algorithms for recognizing objects from their images. The images can originate from anywhere, from YouTube videos and Xbox Kinect data to MRI scans and X-ray crystallography.
At Lille 1, Srivastava and his colleagues previously studied the shapes of three-dimensional facial scans in order to recognize people and their emotions. Their next goal is to exploit cheap gaming sensors, such as Kinect, to help evaluate actions and activities performed by human beings in front of these sensors.
"This framework can be useful, for example, in helping patients learn, correct and perform physiotherapeutic exercises without ever visiting a clinic," he said. "The science of understanding complex human behavior and emotional state using data collected from remote cameras is very deep and fascinating. While the sensors are advancing at a rapid rate, the tools for analyzing such data lag far behind. Our goal of developing systems that recognize and guide human activities is a step in addressing that issue."
Adams, Corrigan and Srivastava are among more than 800 U.S. faculty and professionals who will travel abroad during the 2014-2015 academic year through the Fulbright Scholar Program. Fulbright scholars are selected on the basis of academic or professional achievement.
Sponsored by the U.S. Department of State's Bureau of Educational and Cultural Affairs, the Fulbright Scholar Program is an international educational exchange program designed to increase the mutual understanding between citizens of the United States and those of more than 155 participating countries.