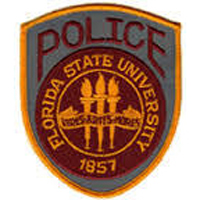 Florida State University was awarded its fourth consecutive certificate of reaccreditation during a conference of the Commission for Florida Law Enforcement Accreditation in Palm Harbor, Fla., Oct. 8.
The certificate recognizes that the Florida State University Police Department is an accredited agency in compliance with more than 250 professional standards that represent best practices in Florida law enforcement and that are attained by about a third of Florida's 300 law enforcement agencies.
In July, a team of accreditation experts evaluated the entire operation of the department. The team expressed at the time that the evaluation revealed a nearly "perfect" review and the department was recommended for reaccreditation without reservations or conditions.
"We know every day that we hold ourselves to the highest standards, and it is especially gratifying to receive this validation from law enforcement professionals who reviewed our department knowing little or nothing about us beforehand. I am very proud of all of my staff, especially Lieutenant Marie Clark and Officer Tony Gioannetti, who led our internal accreditation efforts," said David L. Perry, assistant vice president for safety and chief of police.
The FSU Police Department employs 67 sworn officers and is responsible for law enforcement, Parking and Transportation Services, Campus Access and Security Services, and emergency management on campus properties.The department is due for its next reaccreditation in July 2017.