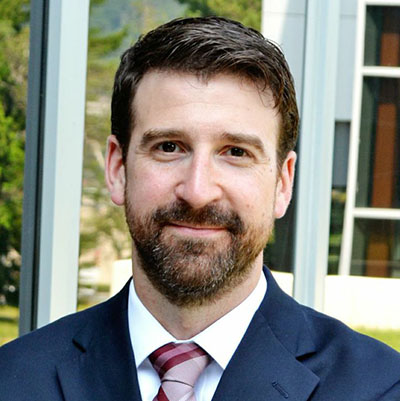 Starting Oct. 1, Michael Frame will serve as Florida State University's new director of Federal Relations, a critical position that works closely with Washington, D.C.-based stakeholders to help the university expand its local, regional and national footprints.
"We are thrilled to have Mike on our team here at Florida State," said Vice President for Research Gary K. Ostrander. "His extensive background in Washington, D.C. and in the State University of New York system make him a great fit for us as we move to expand our reach nationally."
Frame comes to Florida State after serving as the federal relations director for the State University of New York system (SUNY), while also maintaining that same position for Binghamton University.
"Florida State has an outstanding reputation and robust research operation and is on a growth trajectory," Frame said. "Joining the team at Florida State is an exciting opportunity."
Frame will serve as the university's liaison to Florida's congressional delegation as well as federal agencies, such as the National Science Foundation, which provide funding for university-based research. He will open Florida State's first Washington, D.C.-based office and travel to Tallahassee on a monthly basis.
Previously, the federal relations director has been based in Tallahassee.
Having an office in Washington, D.C. will provide greater access to lawmakers and funding agencies that support Florida State University.
"My number one priority is to enhance Florida State's relationships with both the congressional delegation and federal agencies," Frame said. "Whether it's increasing funding for the organized research centers or opportunities for individual faculty and students."
Frame received a bachelor's degree in labor and industrial relations from Cornell University and a Master's in Public Administration from Syracuse University.
In addition to his positions with Binghamton and the SUNY system, he has also held positions with California State University and the Metropolitan Development Association of Syracuse and Central New York.