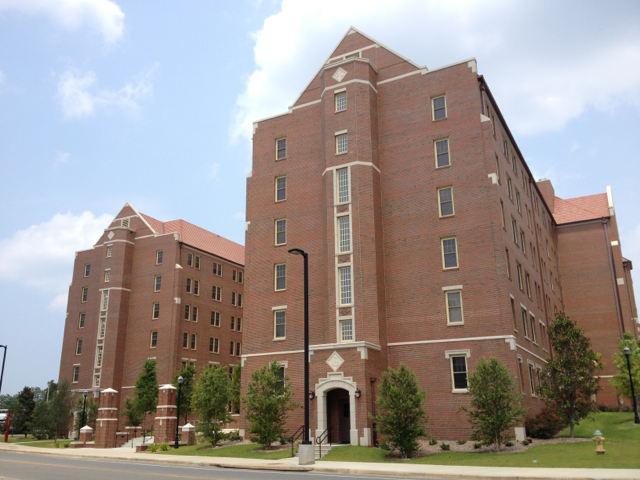 Florida State University students have a new choice for on-campus living this fall: the 276-bed Traditions Hall, located next to Wildwood Hall at 945 Learning Way.
A ribbon-cutting ceremony was held to formally announce the residence hall's opening on the morning of Aug. 22, little more than an hour before students were scheduled to begin moving in. In fact, one of those students, Anthony Valente, was given the honor of cutting the ribbon after arriving early.
The six-story, 118,000-square-foot building, which features apartment-style rooms, will house upper-level undergraduates and graduate students. With the opening of Wildwood Hall, Florida State now offers living space on campus for about 6,400 students.
"It is a beautiful building complete with wireless Internet and plenty of social space, as well as individual bedrooms and shared bathrooms and kitchen areas," said Adrienne Frame, director of University Housing. "It has great furniture provided, including sectionals for students to do all kinds of things to arrange the room. We're very excited about what this brings to our students.
Also present at the ribbon-cutting were Vice President for Student Affairs Mary Coburn, Student Body President Rueben M. Stokes II, and other students and university administrators.