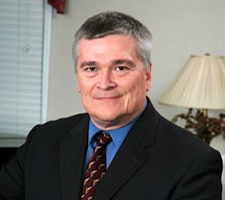 The Florida State University has announced that Tom Jennings has been selected to serve as vice president for University Advancement, effective Sept. 23. As the first person to hold this new position, Jennings will oversee the FSU Alumni Association, FSU Foundation and Seminole Boosters.
Jennings comes to Florida State from the University of Virginia, where he most recently served as assistant vice president for School Programs and Institutional Priorities, a position he has held since January 2008. During more than eight years with UVA, Jennings served previously as senior development officer for special projects in the central development office and as associate dean for development in the College and Graduate School of Arts & Sciences. At Arts & Sciences, Jennings led the early strategic planning and implementation of a $500 million comprehensive campaign.
More recently, as assistant vice president at UVA, Jennings directed all fundraising activities that supported the university's initiatives for historic preservation as well as those for pan-university initiatives in the arts, sciences and technology. In addition, he managed the development staffs in the schools of Architecture, Education and Engineering, and he served in several interim assignments as vacancies occurred in the schools and units he directed. Jennings served as a key member of senior management in development and public affairs and has been instrumental to the success of UVA's current $3 billion comprehensive campaign.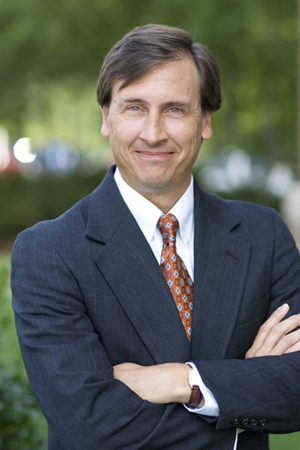 "We are extremely pleased to have someone with Tom Jennings' qualifications on board," said Florida State President Eric J. Barron. "We were seeking a candidate with the right combination of experience, advancement knowledge, values and desire to advance Florida State's fundraising to the next level. Tom is recognized as an effective leader and visionary who has an extraordinary track record of helping universities achieve ambitious goals."
Prior to his University of Virginia appointment, Jennings held positions at Washington and Lee University in Virginia, including posts as director of university development, director of law school relations and director of capital giving programs. During nearly 10 years with the university, Jennings' chief responsibilities included oversight of capital fundraising projects and the creation and implementation of the strategic framework for a $225 million comprehensive campaign.
Jennings is a respected leader within the Council for Advancement and Support of Education (CASE), delivering numerous presentations at CASE's District III annual conferences and serving as co-chair for the philanthropy program track in 2009 and 2010. He will preside as co-chair-elect for the CASE District III annual conference in 2012.
A native of Delaware, Jennings earned his Bachelor of Science and Master of Arts in psychology from James Madison University and his doctorate in higher education administration from the University of Virginia.
"It is an honor to become a member of the FSU family and to serve in this exciting new role," Jennings said. "I look forward to working with President Barron and the faculty, staff, students, alumni and friends who helped make Florida State a great university. Private philanthropy and volunteer support are increasingly important for public universities, and I am excited for the opportunity to help build the university's capacity in these areas to help its programs and people continue to thrive."