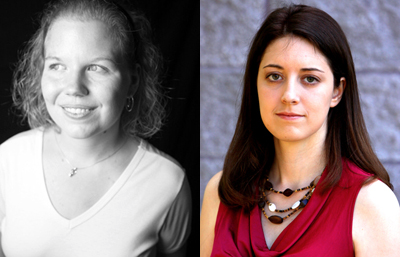 Two outstanding Florida State University graduate students have won $15,000 scholarships to pursue research for their doctoral degrees.
Shawntel Ensminger and Sarah Diesburg are among 85 recipients of the 2009-2010 P.E.O. Scholar Awards from a field of nearly 700 nominees throughout the United States and Canada, said Nancy Marcus, dean of the Graduate School at Florida State. Founded in Iowa in 1869, the goal of the P.E.O. (Philanthropic Educational Organization) International is to promote educational opportunities for women.
One of the recipients, Shawntel Ensminger of the Department of Religion, is a single mother who was diagnosed with cancer in the past year, while the other student, Sarah Diesburg of the Department of Computer Science, has succeeded in a field that is attracting fewer and fewer women.
Ensminger, nominated for the award by John Corrigan, chair of the religion department, plans to use the money for fees, books, and travel expenses to archives and conferences. Hoping to receive her Ph.D. in spring 2011, Ensminger is planning a career as a professor of North American religions. Her current research interests include patterns of religious intolerance expressed through depictions of religious dress, in particular Catholic nuns in the 19th century and Muslim women in the 20th century.
"Shawntel is one of the toughest and most determined students I have ever taught," said Corrigan. "She has faced several difficult challenges in the course of her academic training and has responded to them with energy, grace and humor. What most impresses is her intellectual honesty. Scholars like Shawntel overturn paradigms and remake the field."
These days, Ensminger, whose hometown is Burlington, Ky., has much more on her plate than just graduate school.
"As a single mom far from home, graduate school has always been a challenge," she said. "That was complicated this past year when I was diagnosed with Hodgkin's lymphoma and had to undergo chemotherapy and radiation treatments. Being in school through all of this has been difficult, yet immensely rewarding."
While Ensminger has faced health challenges, Diesburg is entering a field in which the overall percentage of female students is decreasing.
In the 1993-1994 academic year, women earned 18 percent of the bachelor's degrees granted in computer science and computer engineering in the United States and Canada, and that that figure had fallen to 12 percent by 2006-07, according to the Computing Research Association. Numbers at the Ph.D. level grew just slightly, moving from 16 percent to 19 percent in the same time period. Not only are there low percentages of female students in the field, but there are not many women faculty members in computer science and computer engineering. In 2007-2008, just 11 percent of those at the full-professor rank were women.
As a woman well on her way toward earning her doctorate, Diesburg will have a real chance to encourage other women to enter the field. Nominated for the award by her adviser, Assistant Professor Andy Wang, Diesburg is doing research that she hopes may someday help make the world a safer place for computer users.
"The news is full of stories of sensitive information being stolen from computerized storage," Diesburg said. "Even more disturbingly, electronic data may be retrieved from a decommissioned storage device, even when the data was thought to have been erased. My research seeks to remedy this problem by developing software and methods to truly erase file data from electronic storage media during a file erasure."
After earning her doctorate from Florida State, the Washburn, Iowa, native hopes to continue her research on secure storage and deletion of data. Through leadership and service, Diesburg also hopes to reach out to underrepresented minorities and women in computing. She currently serves as student president of a new Tallahassee chapter of the Association for Computing Machinery Women (ACM-Women).
"Sarah is one of the very top students in terms of her research maturity, her determination to excel, and her passion to promote computing among women and minorities," Wang said.
P.E.O. International established the scholarship in 1991 to provide merit-based awards for women in the United States or Canada who are pursuing a doctoral degree or engaged in postgraduate study or research.
"Florida State University is grateful to Judy Jolly and Tallahassee P.E.O. members for their sponsorship of the FSU nominees," Marcus said. "Last year was the first time an FSU student had applied for the scholarship, and we are so pleased that the P.E.O. has recognized the talents of our doctoral students two years in a row."
For more information about P.E.O., visit www.peointernational.org.