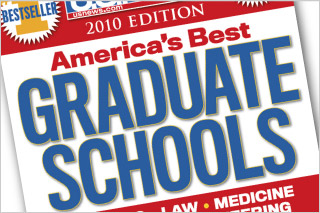 The Florida State University's colleges of Criminology and Criminal Justice, Information, Education and Law are among the best graduate and professional programs in the nation, according to new rankings in U.S. News and World Report's 2010 edition of "America's Best Graduate Schools" on newsstands April 28.
"These rankings are evidence of the excellence Florida State University has achieved as a graduate research institution that blends teaching and research," said Dean of The Graduate School Nancy Marcus. "Such recognition also helps to attract outstanding students to our programs who, upon completion of their studies, contribute to an exceptional talent pool that is critical to ensuring a vibrant Florida economy in the 21st century. It is of great importance that we maintain funding for higher education to ensure continued success and the future economic health of Florida."
The College of Criminology and Criminal Justice ranked seventh, up from its previous 11th place ranking.
"It's nice to see the U.S. News and World Report reputation ranking catching up with our faculty's actual research productivity and grant success," said College of Criminology and Criminal Justice Dean Thomas Blomberg. "Members of our faculty have won national awards for their research, been cited in U.S Supreme Court verdicts, been called to testify before the U.S Legislature as experts in the field, have won teaching awards for their dedication to students and serve as editors of some of the field's top journals. We are very pleased with this success. The upward trajectory of the College's ranking is indicative of our future."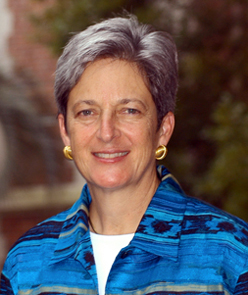 The College of Information was ranked 14th and was cited for its excellence in three specialty areas. School library media and children and youth services each were ranked No. 3 and digital librarianship was ranked 11th.
"These rankings recognize the hard work of our faculty and students," said College of Information Dean Larry Dennis. "They have built a national reputation through excellent research and strong educational programs."
The College of Education has made a significant leap in the rankings, claiming the 41st position in the nation, climbing from 45th last year and 53rd the previous year. In addition, the secondary teacher education specialty was ranked 21st.
"We are extremely pleased to be recognized for our commitment to providing exceptional education at the graduate level," said College of Education Dean Marcy Driscoll. "The outstanding quality of our faculty, programs in research and training, and students has long been known to us and it is gratifying that the fruits of our labors are now evident to the educational community at large."
The College of Law has moved up to the 52nd best law school in the nation. U.S. News also ranks Florida State Law's environmental law program 11th best in the nation, tied with Stanford and Tulane. Over the past five years, the law school's overall ranking in U.S. News has gone up 15 slots.
"We are delighted we continue to move up in U.S. News rankings, but we still think we should be even higher," said College of Law Dean Don Weidner. "We are the best law school in Florida and one of the best in the region, but the rankings do not fully reflect that. As our programs continue to gain national recognition, including our new program in Law, Business and Economics, we expect our rankings to get even better."
Sociology, ranked 39th, was singled out for having a specialty area of sex and gender studies that ranked 8th in the nation. FSU's graduate programs in political science also ranked 39th and psychology was ranked 50th.
The College of Medicine, the youngest fully accredited medical school in the nation, made the list for the first time, ranking 56th in primary care out of 146 allopathic and osteopathic medical schools.
Each year, the magazine conducts surveys of graduate programs at over 1500 schools. Several contributing factors, such as assessment of quality, selectivity of students, faculty resources and research activity, are assessed and analyzed to produce a score for each institution.