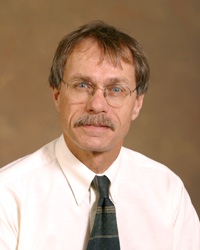 Florida State University Provost Lawrence G. Abele has named Professor Ross Ellington associate vice president for academic affairs to lead the university's efforts to become a Top 20 graduate research institution as outlined by President T.K. Wetherell in his "Pathways to Excellence" program.
To help FSU reach its goal, Ellington chaired a committee of faculty charged with developing a plan of action toward membership in the elite American Association of Universities. His new appointment is effective immediately.
"Becoming a top graduate research institution and receiving an invitation to join the AAU will take hard work, but AAU membership will allow the university to attract even stronger faculty and graduate students and give us access to an even stronger national network of researchers," Abele said.
Ellington said the competition for membership in the association is intense. The association is currently made up of just 62 of the leading research institutions in the United States and Canada.
"We want to be one of the top public research and graduate education universities in the country, and one way to achieve this distinction is to use the AAU membership indicators as guideposts to mark our pathway forward," Ellington said. "AAU membership will be tangible recognition that we've achieved this goal."
Ellington, who specializes in the fields of comparative and evolutionary biochemistry, has been on the faculty of FSU's biological science department since 1981. He served as director of the Institute of Molecular Biophysics and the Structural Biology Program from 1997 to summer 2005. His research is supported by the National Science Foundation. He earned a doctorate in biological science from the University of Rhode Island in 1976.