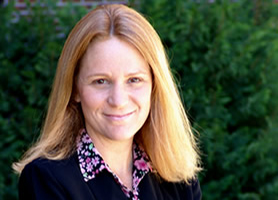 Kathleen Shea Smith, Coordinator of Special Programs for Florida State University's Advising First program, has been selected to receive the National Academic Advising Association (NACADA) Student Research Award in the "Doctoral Degree" category. She will be presented with the award, which is part of the Association's National Awards Program for Academic Advising, at the annual NACADA conference in October.
This award recognizes student research that significantly adds to the body of knowledge on academic advising. Dr. Smith's research project, entitled, "Perceptions of Academic Advising and Freshman Student Retention: An Application of Tinto's Model," was completed as part of her work for the Ph.D. in Higher Education Administration at Florida State University. Read more about this project at www.nacada.ksu.edu.
Advising First is a program within FSU's Division of Undergraduate Studies. It places professional academic advisors throughout the University's academic units as well as at other locations around the campus to assist undergraduate students with a variety of academic and non-academic issues. The primary focus of Advising First is the retention of students into their graduation year. To accomplish this task, Advising First takes a proactive approach to academic advising through direct student contact and numerous outreach activities, including regular e-mail contacts, campus-wide events, class presentations, and a unique floating advisor program. Extended advising hours are available at several campus locations.