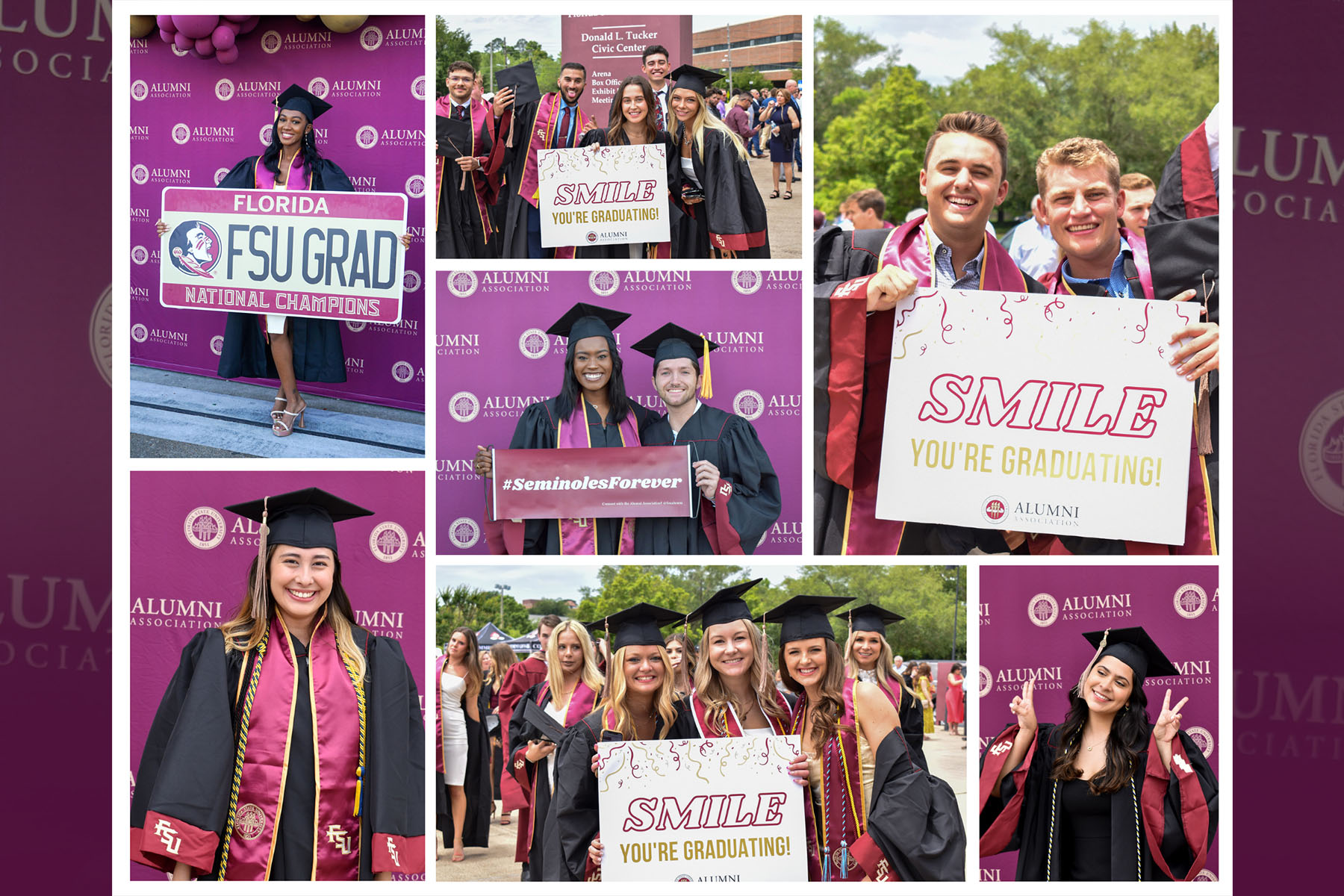 Florida State University's summer commencement will usher in a historic milestone — an alumni base that surpasses 400,000 living graduates worldwide.
The two commencement ceremonies on Friday, Aug. 4, will not only celebrate the academic accomplishments of the graduating class but also reflect FSU's commitment to student excellence and expanding its global community of alumni.
"This is a wonderful moment and milestone in the history of Florida State University," said Julie Decker, president and CEO of the FSU Alumni Association. "Our graduates are a testament to the transformative education FSU provides. Alumni around the world are ready to welcome these graduates no matter where they land. With 400,000 members of the alumni family, you're never far from home."
FSU alumni are represented globally, with the majority of international alumni residing in Panama, Canada, Australia, South Korea and Thailand. In the United States, alumni are most represented in Florida, Georgia, North Carolina, Texas and California. Many remain active supporters of Florida State through more than 60 Seminole Clubs and Chapters nationwide or FSU's eight affinity networks, including the Young Alumni Network.
"I look forward to walking the stage and embracing the tradition of excellence that comes with being a Florida State University graduate," said Abby Phillips, a graduating senior in the College of Communication and Information. "No matter where I go next, it's incredible to know that in addition to my degree, there is a community of Noles that supports me and wants me to succeed."
The FSU Alumni Association will mark the occasion with celebratory activities throughout the day, including photo opportunities for students and their parents, friends and guests outside the Donald L. Tucker Civic Center.
All graduates of FSU are members of the FSU Alumni Association; no dues required. Alumni are encouraged to stay connected through the Alumni Association's career resources, networking opportunities, mentorship programs, travel benefits and more.
For more information, including how to get involved, visit alumni.fsu.edu.