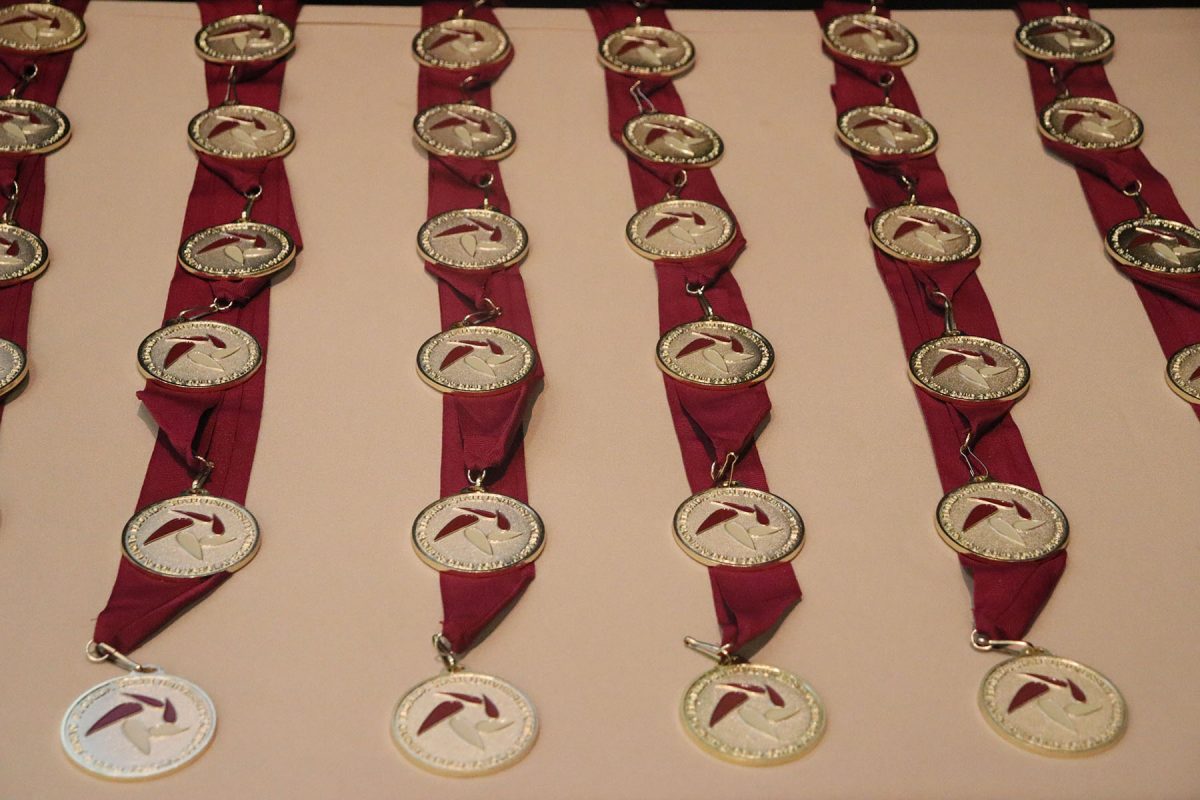 Florida State University welcomed 12 new inductees into its prestigious Garnet & Gold Scholar Society this summer.
Established in 2010, the Garnet & Gold Scholar Society facilitates student involvement and recognizes undergraduate students who excel within and beyond the classroom in at least three of five areas: international experience, internship, leadership, research and service.
Inductees must meet the engagement criteria and submit a synthesis reflection project in their final semester before graduation. They are recognized during graduation and receive a designation on their transcript, which makes the students more marketable to potential employers and graduate programs.
The inductees, along with their state, hometown and academic major(s), are listed below.
---
Colorado
Fort Collins
Kira Johansen, International Affairs
---
Florida
Crestview
Hannah Smith, Nursing
Melbourne
Osiano Isekenegbe, Mathematics
North Port
Kaylee Cumbo, Interdisciplinary Medical Science, Clinical Professions
Orlando
Daniel De Santiago, Social Work
Palm Beach
Eva Hasenhuttl, Interdisciplinary Medical Sciences, Clinical Professions
Pompano Beach
Trinity Fullop, Studio Art
Tampa
Madison Mullins, Behavioral Neuroscience
Samantha Salisbury, Biological Science
Weston
Endryval Camba, Psychology, English
---
Hawaii
Honolulu
Michelle Evangelista, International Affairs, Information Technology
---
Ohio
Columbus
Natalie Dominy, Nursing