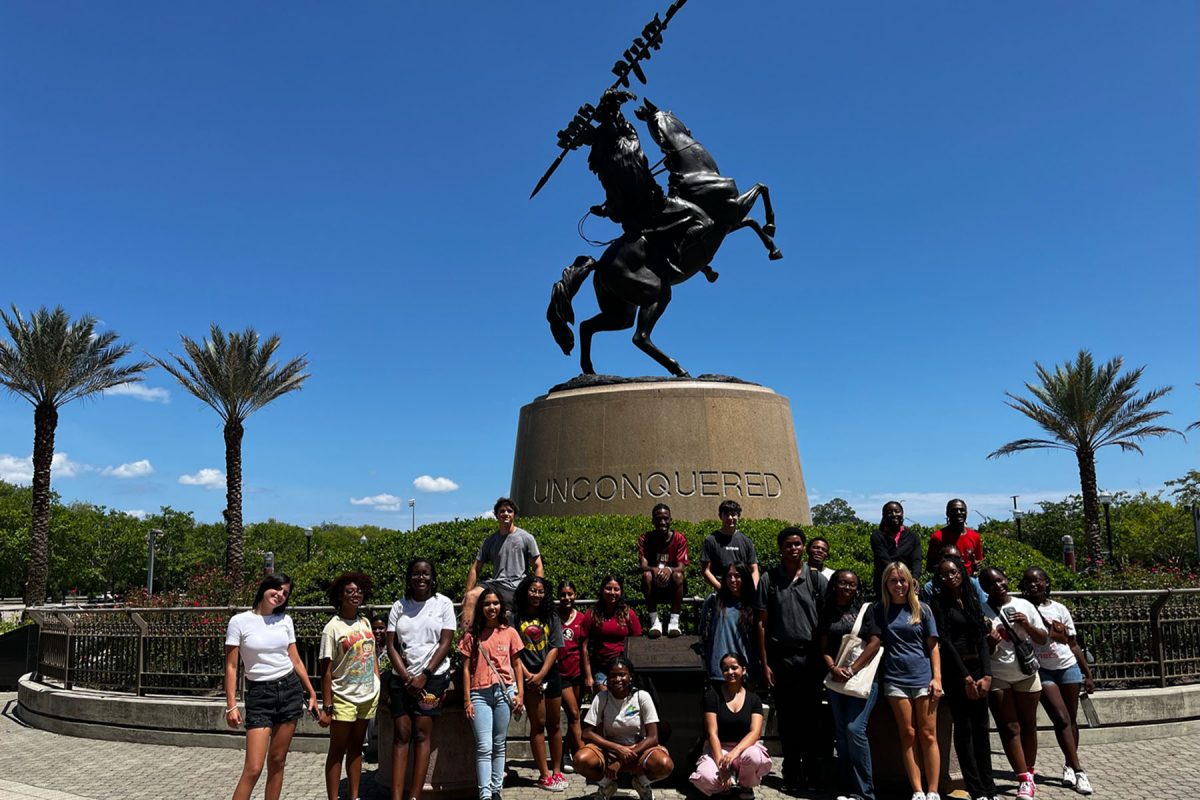 Florida State University's Center for Academic Retention and Enhancement (CARE) expanded its summer program offerings this year to reach first-generation precollegiate students locally and across the state in new ways.
"We are thrilled for the chance to extend the CARE model of community-focused, uplifting and holistic support to students who can benefit from our resources before they consider attending college," said DeOnte Brown, director of CARE and assistant dean of Undergraduate Studies. "Our college readiness programs help students feel empowered to make the choice to pursue higher education, and we hope many of them decide to come to FSU."
CARE boosted summer participation to 65 students this year in its federally funded Upward Bound Program, which offers FSU-supported college preparation for students in Gadsden, Jackson, Hamilton and Suwannee counties who come from low-income families or families where no parent earned a bachelor's degree.
CARE also added two new summer programs, Summer Seminoles and CARE Freedom School.
Summer Seminoles is a new weeklong immersive and residential college-readiness program taking place at the end of June for rising high school seniors from across the state of Florida. Through the fee-free program, 40 students came to live on campus at FSU, where they were able to connect with faculty, staff and current students, receive guidance on their college application materials and build relationships with other like-minded students across the state.
CARE Freedom School is a new six-week summer literacy program supporting students in first through seventh grades throughout Leon County. In partnership with the Children's Defense Fund, the CARE Freedom School enrolled 24 students this year, joining over 150 other Freedom Schools across the country to improve reading skills, minimize learning loss and embolden elementary school students with a passion for reading.
In addition to the precollegiate summer programs, CARE runs Summer Bridge, a seven-week summer term serving 350 first-year students who live on campus, adjust to college life and learn essential academic habits ahead of the fall semester.
Directly serving 1,600 students year-round, CARE provides preparation, orientation, and academic support programming for students who are among the first in their families to attend college and may face unique challenges in college because of educational or economic circumstances.
To learn more about CARE and CARE's pre-college programs, visit care.fsu.edu.