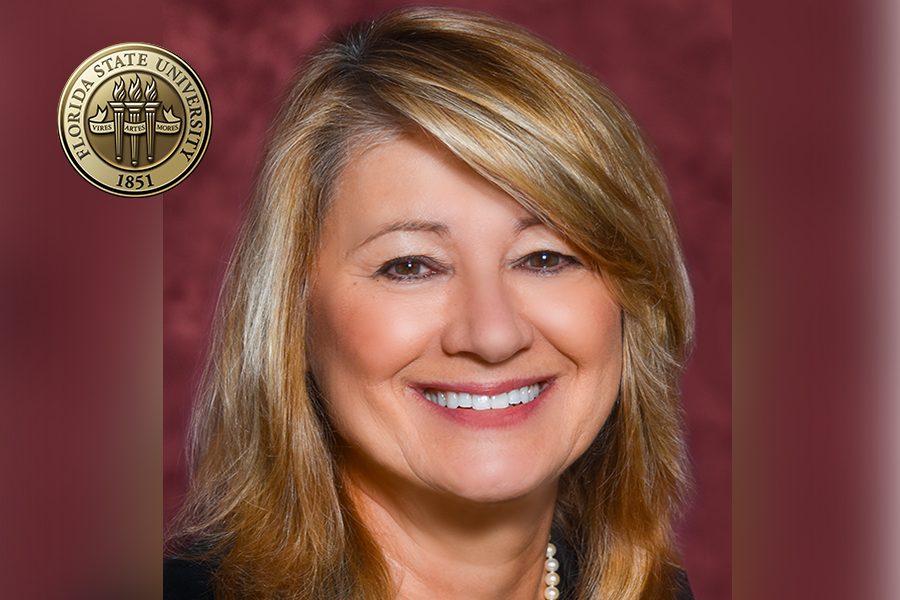 A Florida State University administrator has earned a prominent award honoring her efforts to foster international education opportunities for students and create a global community at FSU. Cindy Green, director of the Center for Global Engagement (CGE) at Florida State University, has won the 2023 International Education Award for Leadership and Collaboration from NAFSA: Association of International Educators.  
The award is given to honor Cassandra Pyle, a leader in international education and exchange for over 25 years. Pyle was known worldwide as a champion of international relations and a leader in fostering better international understanding through collaboration.  
"The NAFSA International Education Award for Leadership and Collaboration, given in honor of Cassandra Pyle, recognizes an individual who has distinguished themselves by fostering international exchange," said Fanta Aw, executive director and CEO of NAFSA. "Through her collaborative leadership on campus and her active involvement in NAFSA Region VII, Cynthia is an outstanding representative of the essential qualities embodied in this award. She is a committed champion of international education and will continue to shape our field for years to come." 
Like Pyle, Green has spent her career working tirelessly to promote the benefits of international education on campus and abroad. As director of the CGE, Green has initiated university-wide efforts to internationalize the campus and to create a globally rich learning environment where all students can increase their global awareness and interact with people from around the world. 
"It is truly an honor to receive the Cassandra Pyle award given the impact she has made on international education in the U.S. as well as around the world," Green said. "I very much appreciate the colleagues I have worked with over the years, at FSU and at other institutions in the U.S. and in over 20 different countries. I am also grateful for the supportive supervisors I have had over the years who believed in my vision and gave me so many opportunities to create and implement new initiatives contributing to campus internationalization." 
The CGE facilitates international diversity, fosters global understanding and awareness, and enhances internationalization efforts throughout the FSU community. When Green was selected as director almost 20 years ago, the CGE only focused on international student and scholar services. Now, the CGE offers 45 bilateral exchange programs, giving students the opportunity to immerse themselves in an academic and cultural setting abroad while receiving FSU course credits. 
Green also developed the Global Citizenship Academic Certificate Program, which prepares students to succeed in a global workforce by helping them to develop global/intercultural fluency and critical thinking, problem-solving, and intercultural communication skills. In addition, Green established a partnership with the Disney International College Program to help students gain valuable experience in the field of hospitality and develop intercultural competencies through 12 credits of FSU coursework and six months of work-integrated learning at Walt Disney World Resort in Orlando.  
Throughout her time at FSU, Green has collaborated with others across campus to facilitate FSU's involvement in the Fulbright Visiting Scholar Programs for Iraq and the Scholar Rescue Fund. She also has positioned FSU as a host for Ukrainian students funded through the Global Democracy Ambassador Scholarship Program.  
Green played an integral role in developing and designing FSU's Global and Multicultural Building. The state-of-the-art facility opened its doors in 2010 and was created to promote student engagement and interaction among diverse groups within the university community. 
Green's hard work to build upon the university's global footprint paid off in 2017 when Florida State was one of only four institutions selected for the 2017 Senator Paul Simon Award for Campus Internationalization. Awarded annually by NAFSA and named for the late Sen. Paul Simon of Illinois, the award recognizes U.S. colleges and universities that are making significant progress toward comprehensive internationalization, especially those using innovative and creative approaches. 
Aleksandra Nesic worked with Green at FSU from 2008 to 2016 as the faculty and program director of International Affairs and Conflict Resolution and is currently the chair of Europe and Eurasian Affairs at the Foreign Service Institute in the U.S. Department of State. In her letter to NAFSA supporting the nomination, Nesic spotlighted Green's leadership efforts at FSU and her vision for a global campus community.    
"During the time I worked with Dr. Green, I watched her mobilize every segment of campus into learning about the benefits of international education and why developing global competence should and could be an important element of students' experiences," Nesic wrote. "Her leadership efforts have truly transformed not only the campus but the lives of thousands of students, young professionals and academics all over the world. She embodies the spirit of Cassandra Pyle."  
Green will be honored during NAFSA's 2023 Annual Conference and Expo, which takes place Tuesday, May 30, through Friday, June 2, in Washington, D.C. 
For more information about the Center for Global Engagement at FSU, visit cge.fsu.edu. To learn more about NAFSA, visit nafsa.org.