The aroma of traditional Chinese cooking filled the air as more than 200 people enjoyed the final Global Café of the semester March 31 at the Florida State University Center for Global Engagement. The event was co-hosted by the Chinese American Student Organization (CASO). 
Global Café is a student-centered program designed to increase awareness and appreciation of the cultural diversity on our campus. It serves as a fundraiser for student organizations who volunteer their time to help prepare, cook and serve the food.     
"Global Café is an opportunity to spend a culturally enriching lunch hour eating food, listening to music and meeting students from the featured culture," said Cindy Green, director of the Center for Global Engagement. "CASO crafted an authentic menu to provide a cultural experience for the Florida State community." 
For $10, attendees received a plate of char siu pork or tofu, scallion pancakes, stir-fried bok choy, egg tarts and lychee fruit tea.  
Jesse O'Reilly, professional chef and building manager for the Global and Multicultural Engagement Building, works closely with students to develop international menus that represent their cultural heritage, are cost effective, and are relatively easy to prepare and serve to 200 people."   
"My goal is to channel their passion to share and excitement for their cultural foods into a culinary experience that you would otherwise not find in Tallahassee," he said. 
Terrence Dao, a senior majoring in cell molecular neuroscience and president of CASO, helped create the menu and prepare the food. He said the meal was nostalgic, reminding him of his mom's homemade char siu and grandma's stir-fried bok choy.    
"I don't cook at all, so it was interesting to see the process," he said. "It came out very true to how I had it in the past in my childhood and was very personal to me." 
Yukee Wang, a senior majoring in interior architecture and design and vice president of CASO, said the group steered away from Chinese American dishes and focused on more traditional offerings.  
"Food is a very important part of Chinese culture, so this is a great way for people to come together and learn about our culture," Wang said. 
Char Siu Pork or Tofu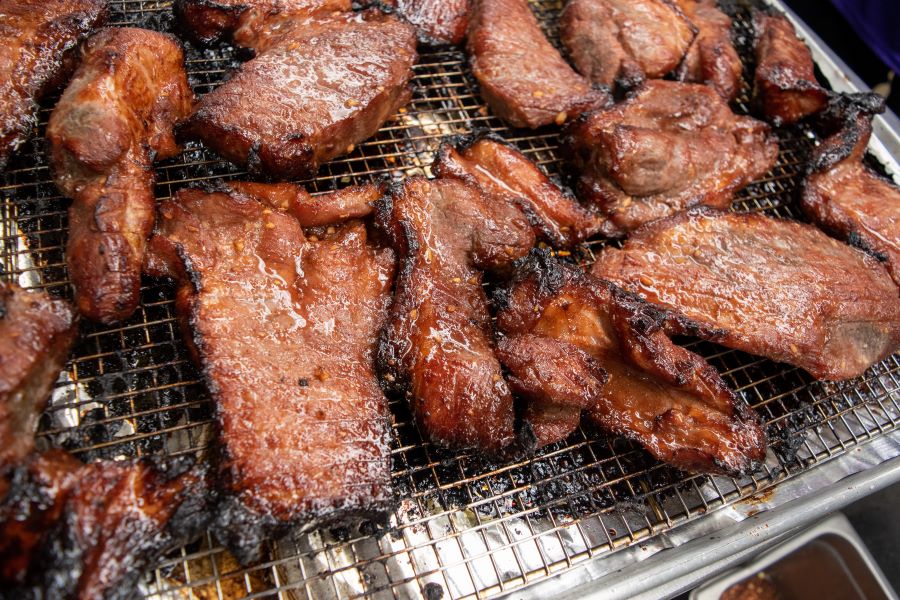 Stir-Fried Bok Choy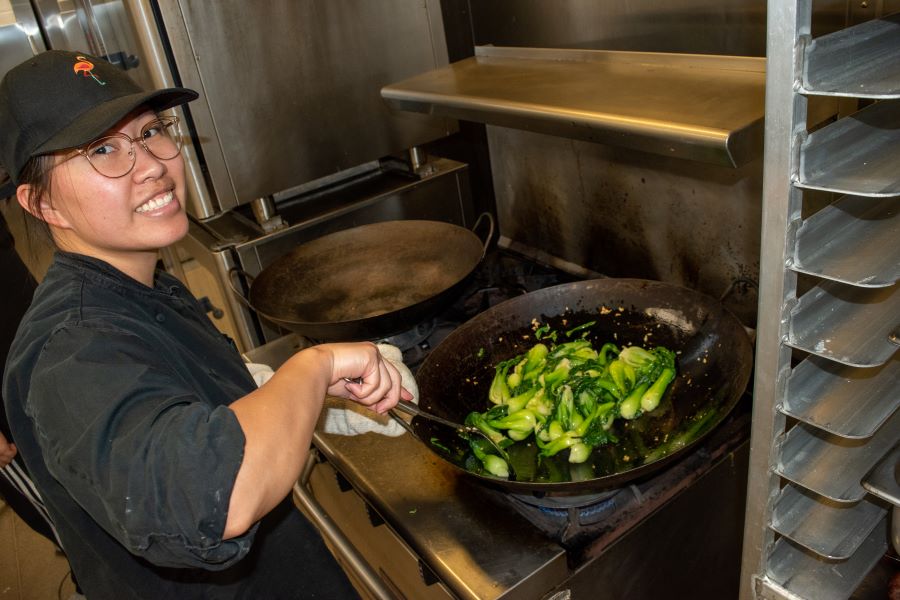 Scallion Pancakes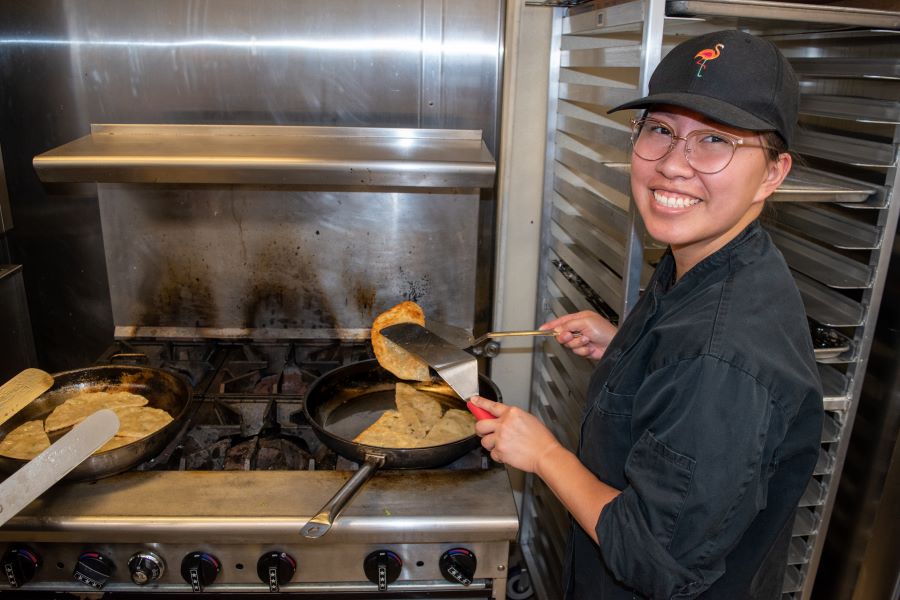 Egg Tarts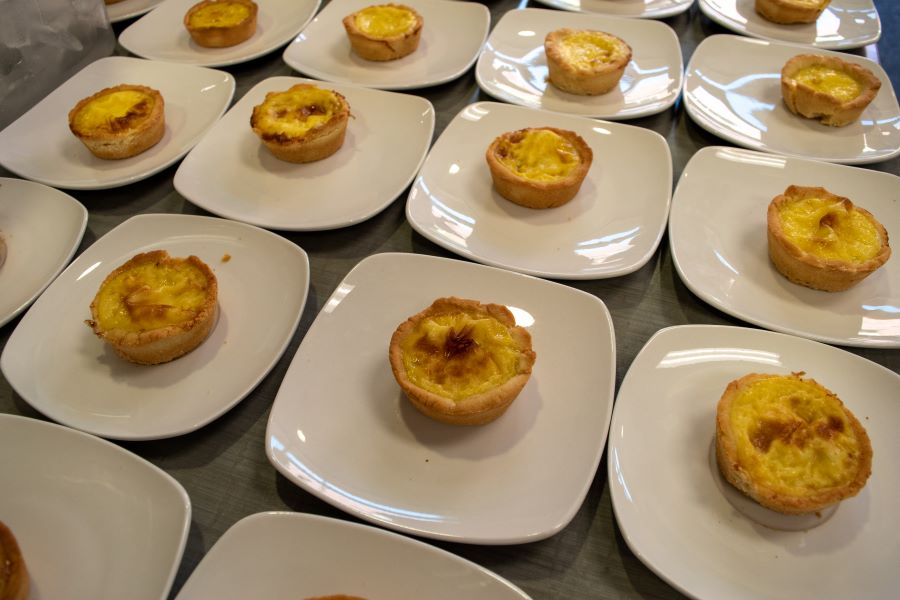 Lychee Fruit Tea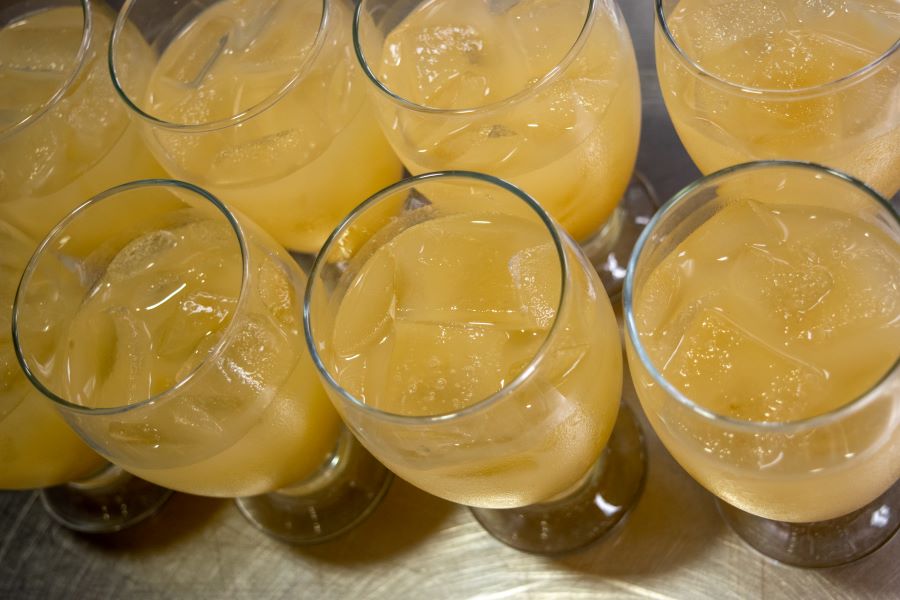 International and multicultural groups interested in hosting a Global Café in Fall 2023 should email cge-programs@fsu.edu for more information. 
For more information about the Center for Global Engagement and Global Café, visit cge.fsu.edu. To learn more about CASO, visit nolecentral.dsa.fsu.edu/organization/caso.