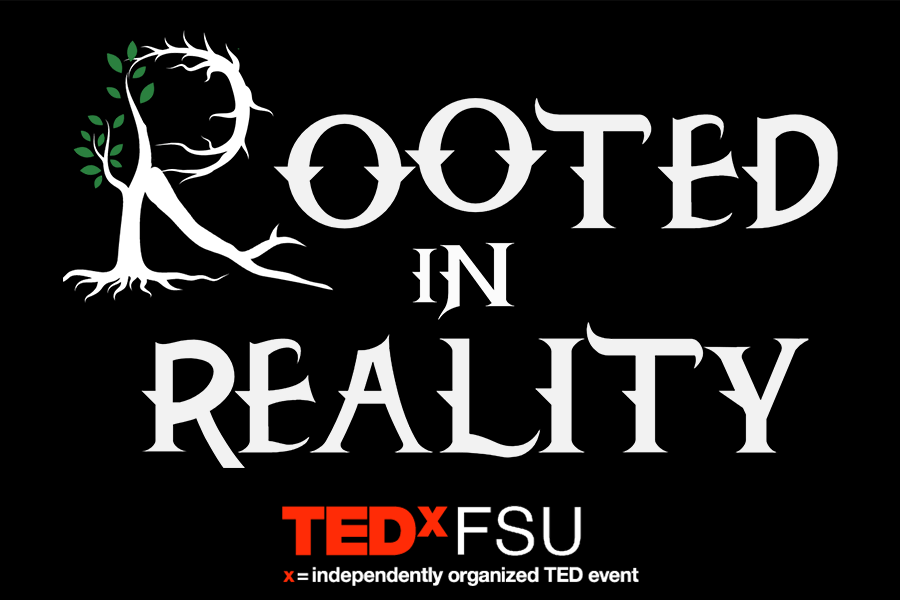 TEDxFSU invites the community to get "Rooted in Reality" at its 2023 Conference.
The conference will feature six talks and three performances by current and former students and faculty, showcasing the breadth and depth of expertise in the Florida State University community.
The conference will take place at 5:30 p.m. Tuesday, April 4, at the Richard G. Fallon Theatre in the Fine Arts Building.
At TEDxFSU, speakers and performers combine to spark deep discussion and connections. The student-led conference is licensed by TED, which provides general guidance for the TEDx program, but individual TEDx events, including TEDxFSU, are self-organized.
The talks and performances at "Rooted in Reality" are grounded in shared campus community and experiences. Following the conference, speakers, organizers and guests can further explore and discuss shared ideas at a reception in the theatre's courtyard.
Speakers include Abril Hunter, Sarah Litchford, Eric Hsiao, Tiffany Lanier, Ritesh Gupta, and "The Design Trio," a team of current and former students featuring Hannah Smith, Sarah Rifqi and Alana Houston.
Learn more about the speakers on the TEDxFSU Conference page.
Performances will feature a range of musical styles from Chef Will & Tonight's Special, Grupo Classico, and Zoë Ashberg and Makayla and Keeley Sawyer.
TEDxFSU, hosted by the Center for Leadership & Social Change and the College of Fine Arts, is always free and open to the public. Capacity is limited and advance registration is encouraged to guarantee a spot. If space permits, walk-up registration will be open on-site prior to the conference. Check-in will begin at 4:30 p.m. in the theatre lobby, with doors opening at 5 p.m.
For more information and to register, visit tedx.fsu.edu.