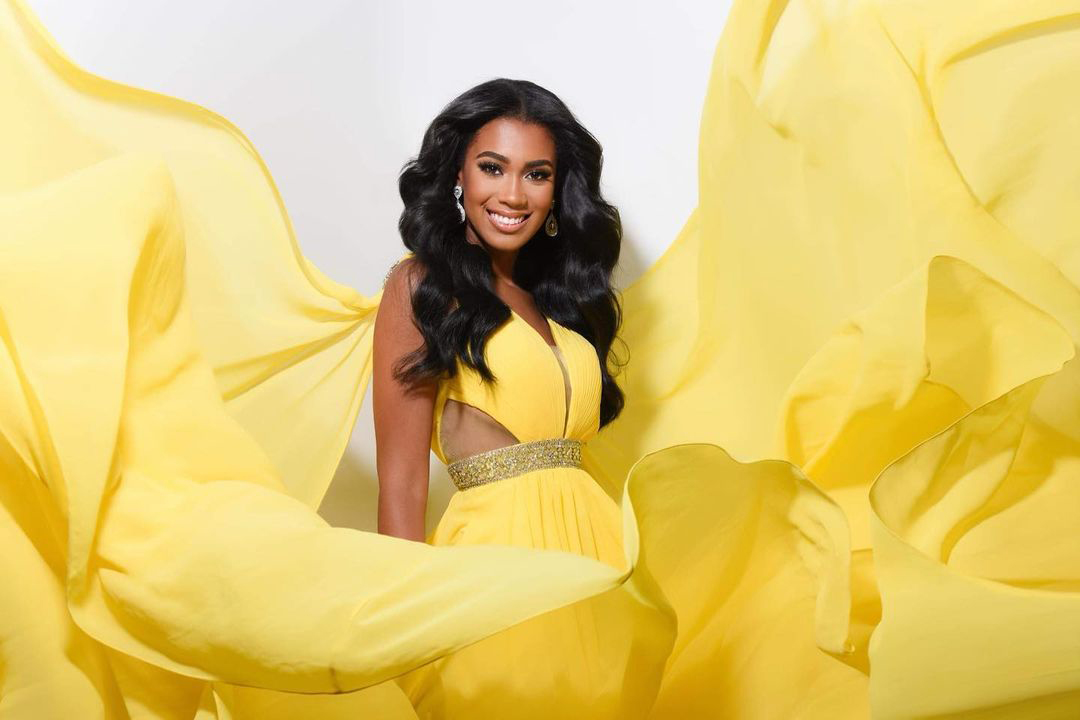 For the past six years, Florida State University freshman Breanna Myles has competed in pageants with aspirations of being selected Miss Teen USA. Myles achieved this dream in November after becoming the first woman of African/Latina descent to represent Florida and win the prestigious title.
At Florida State, Myles has continued her passion for performing and remained an influential leader and mentor within the community. A double major in computer science and musical theatre, Myles is excited to continue her servant leadership on campus and hopes her historic Miss Teen USA win will inspire other young women to follow their dreams.
How do you hope double majoring in computer science and musical theater at Florida State University will prepare you for your career goals after graduation?
I have always loved performing and being on stage, so I wanted to do that through musical theater in high school. I wasn't going to do it at first, but I decided to give it a chance to have the opportunity to perform in the future. For software engineering, I want to work on and develop the latest applications and websites. We know that technology isn't going anywhere in this day and age, so I want to be at the forefront of working with technology and advancing it.  
What do you hope the impact of being the first person of African/Latina descent to represent Florida in the Miss Teen USA competition will have on other young women of color?
I genuinely want to be a mentor and a role model, not just for Afro/Latinas but to all young women worldwide. Growing up, I wouldn't see many girls that look like me holding big titles like Miss Teen USA. I want to be a role model for everyone to look up to and to show that if you have a dream, you can achieve it no matter how many times you get knocked down. As long as you get back up, keep working and have drive and dedication, you can accomplish all of your goals and dreams.
What was the inspiration behind creating your female-driven organization, GEMS?
I started Girls Everywhere Making Strides (GEMS) during my freshman year of high school to solve two problems: the lack of self-confidence in young girls and the negative views teenagers held concerning community service. I wanted to bring those problems together and try to solve them. This teen club in my high school was a place where students could complete service projects and have a community to uplift one another. I was able to offer this club to many local middle and high schools around my city, Port St. Lucie, Florida. I would love to see GEMS available to all schools in Florida!  
Your small business, Bre's Digital Designs, gives a portion of its proceeds to St. Marks Educational Center. Why is this organization important to you?
At the beginning of the pandemic, I started Bre's Digital Designs, where I continue to create custom digital portraits meant to inspire young women. 2020 was a time of real uncertainty for everyone, so I decided to try new hobbies and found a love for creating digital art. 
St. Marks Educational Center receives a portion of its proceeds, and I chose this local charity because it is close to my heart and gives school resources to students of lower economic backgrounds. The organization is important to me because, in addition to GEMS also working with them, it allows selected students to have resources like books, computers and anything else they need to further their education.  
Why did you choose Florida State University?
I am from Port St. Lucie, Florida, and wanted to stay in-state, knowing that we have so many excellent colleges and universities. I took a tour of FSU right before the pandemic started and saw the atmosphere here and felt that it was such an amazing university with so many great values — I really fell in love with FSU. The computer science and musical theatre programs are also amazing, so I wanted to focus on having a place where I felt at home and a place that had great programs.