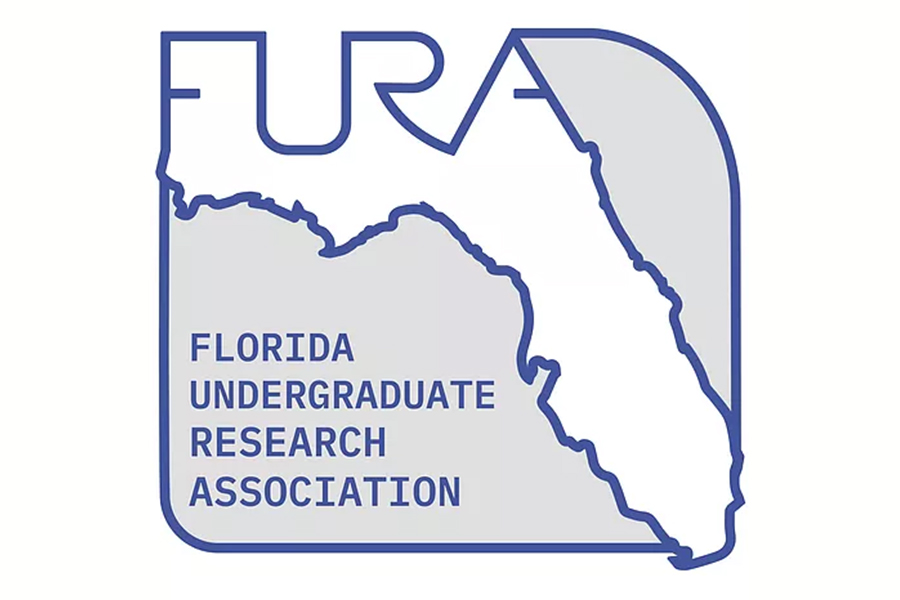 For the first time in 11 years, Florida State University will host the 2021 Florida Undergraduate Research Conference (FURC) Feb. 26-27, 2021.
This virtual event will allow more than 700 students from 27 institutions across the state of Florida to present and discuss their research safely. Sixty-two undergraduate students will represent FSU at this year's conference, reflecting the wide diversity of academic disciplines at Florida State, including health, dance, history and entrepreneurship.
Latika Young, director of FSU's Center for Undergraduate Research & Academic Engagement (CRE), said it's an honor to host the 2021 Florida Undergraduate Research Conference on behalf of FSU and partner with the Florida Undergraduate Research Association.
"We are thrilled to offer an engaging and interactive virtual conference for all of our participants," she said.
FURC is one of the nation's largest multi-disciplinary research conferences and is open to all undergraduate researchers in the state of Florida. It provides students the chance to present their research in poster format and engage in conversations across and within disciplines among students and researchers from various institutions throughout the state. The conference also gives undergraduate students the opportunity to network with graduate programs from across the country and participate in over 20 workshops, professional development experiences and optional social events.
Four FSU faculty will serve as keynote panelists, sharing how their research reflects the shifting dynamics of the past year and inspiration from their own undergraduate journeys. Faculty scheduled to speak are: James Du, assistant professor for the Department of Sport Management; Meredith Lynn, curator and director of galleries for the Museum of Fine Arts; Michelle Therrien, assistant professor for the School of Communication Science & Disorders; and James Wright II, assistant professor for the School of Public Administration.
FSU senior Osman Mahboob, who has worked with Professor Michael Roper during his undergraduate career, will present his research surrounding type 2 diabetes etiology to potentially help better serve the future of type 2 diabetes treatment and prevention.
"The entire process of research is often very grueling, consisting of repetition and unforeseen challenges," Mahboob said. "With that said, taking part in research serves to sharpen critical thinking skills and creative improvisation, both of which are valuable assets in any academic journey. Dr. Roper and his lab have been incredibly helpful in my growth as an undergraduate researcher, and I hope to continue to be an ambitious member of his research group during my time at FSU."
Undergraduate student Deborah Olivier will present her research on measuring sponges from field photographs using "ImageJ."
"I have had the opportunity to lead a group of students through the process of research and making a poster, which has been an incredibly valuable and insightful experience," Olivier said. "We have also discovered that the process we used for this project doesn't work well for measuring these organisms, which is always a little disappointing. It opens the door for additional research projects, though!"
FURC will take place virtually from Feb. 26-27 and is open to the public with registration.
To register and learn more, visit https://www.floridaundergradresearch.org/furc-2021-information.