When the COVID-19 pandemic began to wreak havoc across the globe, Florida State University doctoral student Carrie Danielson was completing research in Sweden.
The Nordic country kept large parts of society open during the pandemic, giving Danielson the opportunity to experience the much-debated approach to the public health crisis.
Danielson is pursuing a doctorate in musicology from the College of Music and research in ethnomusicology, which is the study of music from the cultural and social aspects of the people who make it.
She won an International Dissertation Research Award from The Graduate School that allowed her to conduct nine months of research at the School of Culture in Simrishamn, Sweden, starting in August 2019. There, she studied how children, in particular refugee children from Syria and Afghanistan, make and experience music at kulturskolor, which are Swedish culture schools.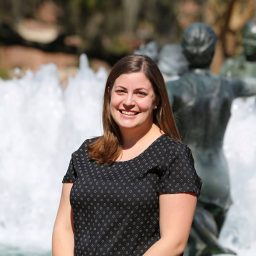 Danielson's research continued to go along smoothly until the coronavirus pandemic infiltrated Sweden in February 2020.
"At first, research kind of continued as is, but people started saying to use hand sanitizer and wash your hands," Danielson said. "And then it escalated."
FSU announced March 24 that it was halting in-person research, but Danielson had already started the transition for personal and public safety.
"I had already done a significant amount of research, so I shifted the focus to looking at historical documents and working with what I had. There were a bunch of kids I didn't get to interview, but I found ways to still maintain those relationships and get done what I had to get done."
Due to the pandemic, Danielson had to cancel multiple speaking engagements and a meeting with Sweden's Minister of Culture, as well as a visit from her family.
"I'd been studying Sweden and Swedish culture and Swedish responses and empathy and compassion and welfare states, but there were a lot of things I realized I didn't know about Swedish government that I learned because of the pandemic." – Carrie Danielson, FSU doctoral student
"Sweden didn't experience the same amount of panic, we never ran out of toilet paper or anything like that," Danielson said. "I'd been studying Sweden and Swedish culture and Swedish responses and empathy and compassion and welfare states, but there were a lot of things I realized I didn't know about Swedish government that I learned because of the pandemic."
As an ethnomusicologist, Danielson uses ethnography, the systematic study of individual cultures, as her primary research method. While observing what it's like to be immersed in Swedish culture for extended periods of time, she also interviewed students, their families and teachers at the School of Culture in Simrishamn.
"My research focuses on the participation of these young people, who came to Sweden in 2015 when there was a big refugee influx in Europe, and how they've found their place at these kulturskolor, which are historically democratic municipally funded schools," Danielson said. "It's the music education model for Sweden, and we're looking at how their participation in the arts has fed into their experience after they've arrived, but also how these institutions and communities are adapting to meet the needs of these young refugees."
Danielson, who resided in Malmö during her stay, also was a visiting doctoral student at Lund University in Lund, which allowed her to conduct fieldwork at the School of Culture in Simrishamn. Last fall, she also attended conferences and met with policymakers in Iceland and Norway.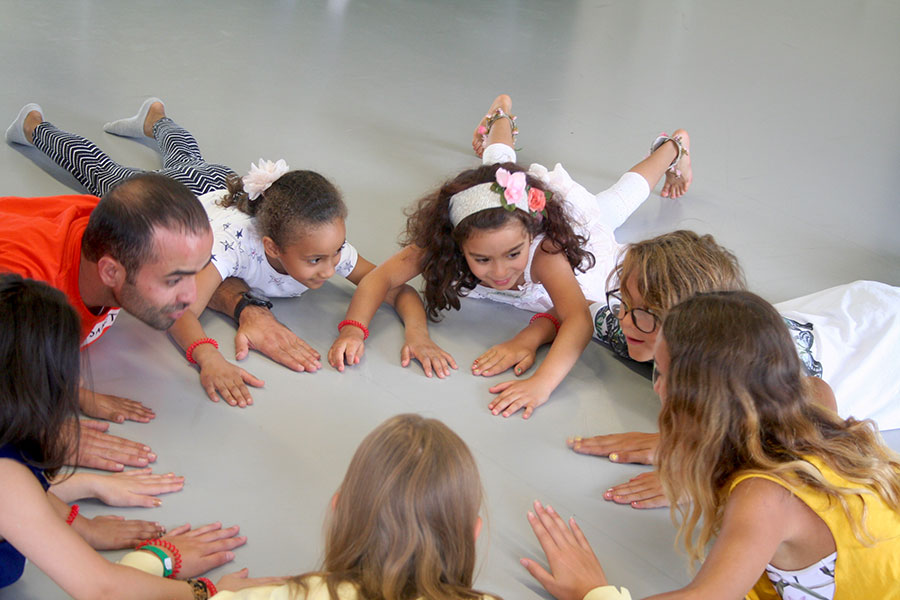 "A lot of times when we talk about child refugees, we talk about them without hearing their voices or experiences," Danielson said. "My research focuses on young people's stories of how they're using music and arts in their life. For instance, I had a young boy create this song called 'Syria, You Beautiful Country.' He used a Swedish pop song as the melody but then he wrote the lyrics about Syria. Through music, he was able to share his perceptions of his journey through music, which is something that's not always so accessible."
Despite the challenges imposed by the pandemic, Danielson was still able conduct significant research, and she now has two articles forthcoming publication. One project includes a chapter by Danielson about the institution she worked at in Sweden and how to build a similar program from the ground up.
"It looks at how networks are built when children attend the culture school and how these meetings facilitated connections between students in other areas of society," Danielson said.
She's also working on an article for the Oxford Handbook of Early Childhood Music Learning and Development that analyzes approaches to early childhood learning and development through an acculturative lens.
"Part of it looks at a seven-year-old Syrian refugee participating with two Swedish folk songs and one Arabic song, and looking at how she interacts with this repertoire to create reflective questions for teachers and institutions," Danielson said.
Danielson returned to the United States at the beginning of June and hopes to publish the results of her research by next spring.
"I'm fully immersed in the writing process," Danielson said. "I was lucky that the pandemic happened toward the end of my process. I have colleagues who are just starting these projects and a lot of them are ethnographic, which involves people and talking to people, and they're having to adapt their methods."
A first-generation college student, Danielson earned her undergraduate degree from Brown University in Providence, Rhode Island, before starting the master's program in musicology at FSU in 2014.
To learn more about the International Dissertation Research Award or similar awards, visit The Graduate School and the Office of Graduate Fellowships & Awards.